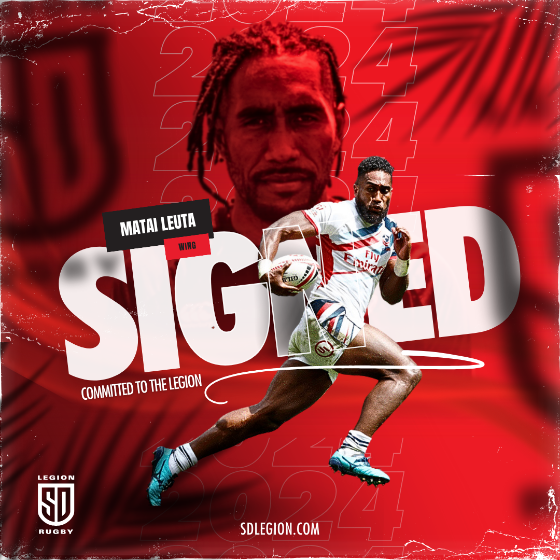 Wing
SD Legion is excited to welcome Matai back to California. He is no stranger to the area as he grew up and played his youth rugby in San Jose.
Matai has gained international honors not only in 15s but also in 7s. 2015 he made his debut for USA 7s at the Hong Kong Sevens tournament and 2016 became Eagle #501 when he made his debut against Romania in 15s.
Not only was he a proud member of the Rugby World Cup Sevens side in 2018 but also was part of Team USA at the 2020 Tokyo Olympics.
Matai played for the Houston Sabercats in 2022 and went on to play for the Chicago Hounds in 2023.