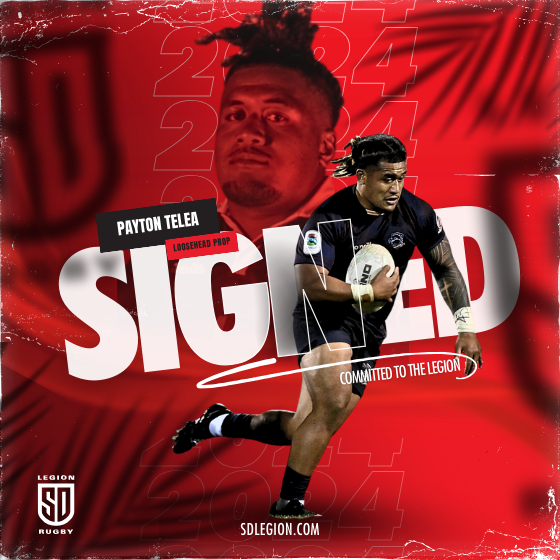 Loosehead Prop
We are excited to welcome Payton to our SD Legion family. Payton grew up in the "Bay" area and played his youth rugby for San Francisco Golden Gate Rugby Club.
Playing his college rugby for St Mary's College from 2016 - 2020, he was identified and became a USA Collegiate All-American in 2019. This is also the year he received the Rudy Scholz Award, which is awarded to the best collegiate rugby player in the US.
Payton is no stranger to the MLR as he played for the Austin Gilgronis in 2022 and then went on to play for the American Raptors in the 2023 Super Rugby Americas campaign.