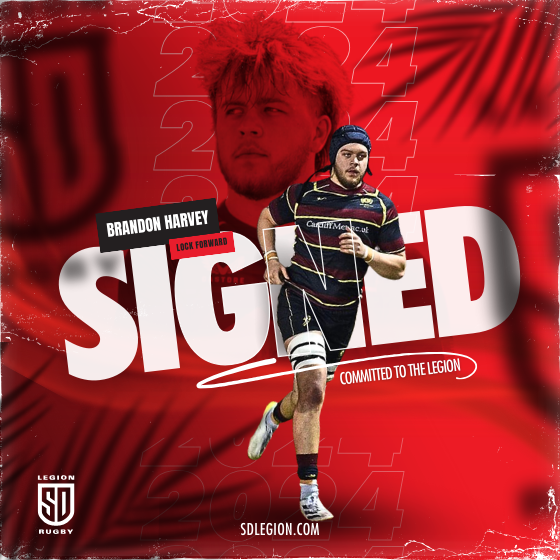 Lock Forward
Welcome to the SD Legion Brandon Harvey!
"We are excited to have someone of Brandon's caliber joining SD Legion. Brandon has taken his education and rugby career offshore over the last few years but returns to make an impact in the MLR. He has an appetite for the game and is looking to continue to grow in our professional environment. I look forward to seeing him throw his rather large frame into opposing players."

-Danny Lee, Head Coach and Director of Rugby.