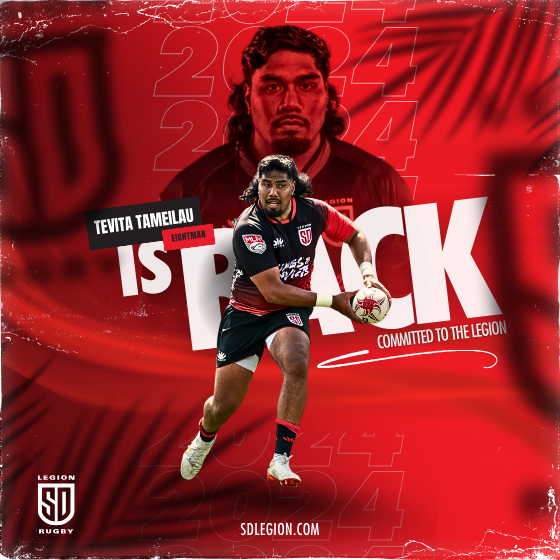 FORWARD/BACK ROW
We have great pleasure in welcoming another fan favorite Tevita, back for his 4th season with SD Legion.
Tevita had previously spent a few seasons playing in the UK for Newcastle (England), Narbonne (France) and Glasgow Warriors (Scotland), but being born in California he ultimately loves playing in sunny San Diego.
Tevita was recognised as SD Legion's "most meters gained" player for 2022.
"The big man is back and he's going to be better than ever. Tevita has been the backbone to Legion for a number of years and we expect this again for the 2023 season. His ability to dent the line is 2nd to none in the competition and we look forward to him running over more opposition players every week, all season' from Head Coach Danny Lee
"I am grateful to be returning to the Legion family. It's become home. Looking forward and excited to getting it done this year with the boys!"