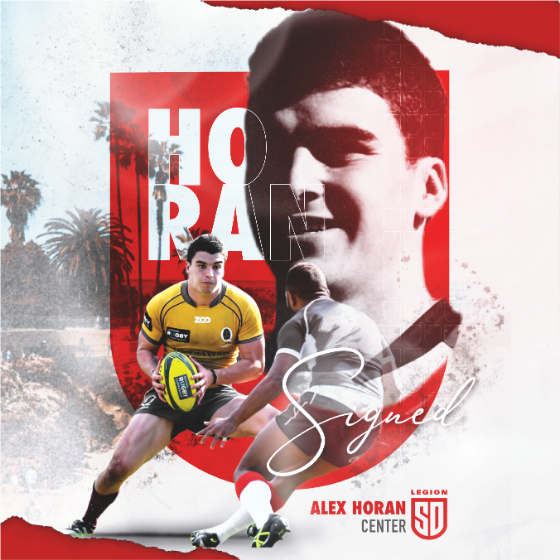 BACK/FLY-HALF/CENTER
We would like to welcome Alex Horan to the SD Legion Family.Alex comes to us from Queensland, Australia, where he played the majority of his rugby. He has played for Brisbane City and the Canberra Vikings. Alex's most notable accomplishment is his selection in the Sunwolves (Japanese) Super Rugby team. Since returning from Japan, Alex has been playing for the University of Queensland (UQ) rugby team.
"It's great to have a quality player like Alex join the Legion. His reputation proceeds him with his experience and ability in playing a number of positions. We look forward to him running out in the red and black and taking the MLR by storm," says Head Coach Danny Lee.
"I can't wait to get involved and join San Diego Legion for the next couple of years and hopefully bring some silverware back to the city. I'm looking forward to playing at the new stadium in front of the SDL fans and experiencing what the city has to offer. Watching the MLR closely over the last couple years, San Diego is building to become a very strong organization with a great culture," says Alex Horan.