San Diego lose heartbreaker in Chicago, Fall 25-24 to New England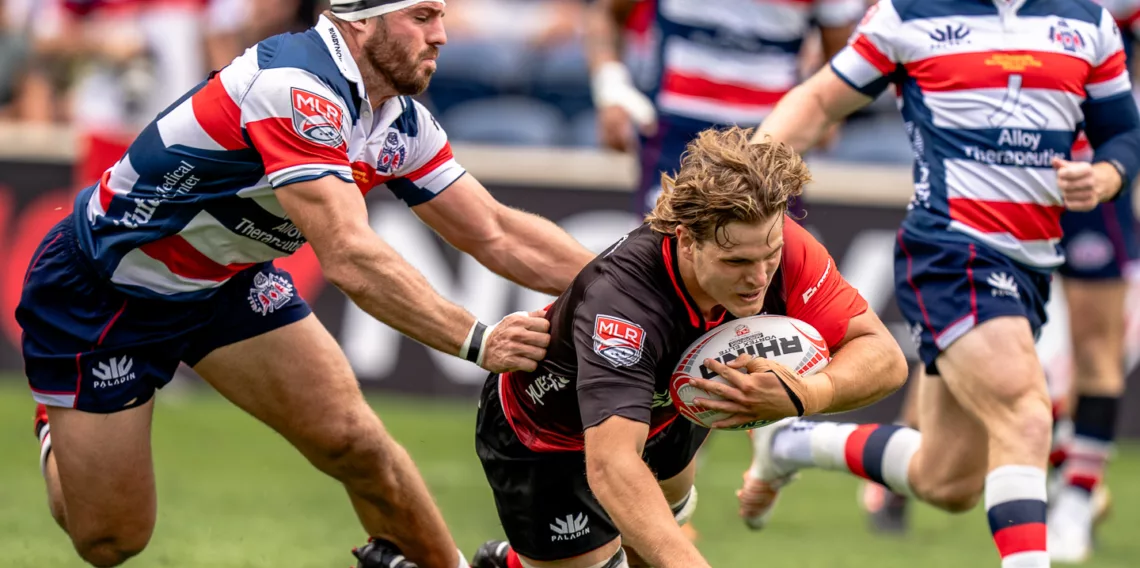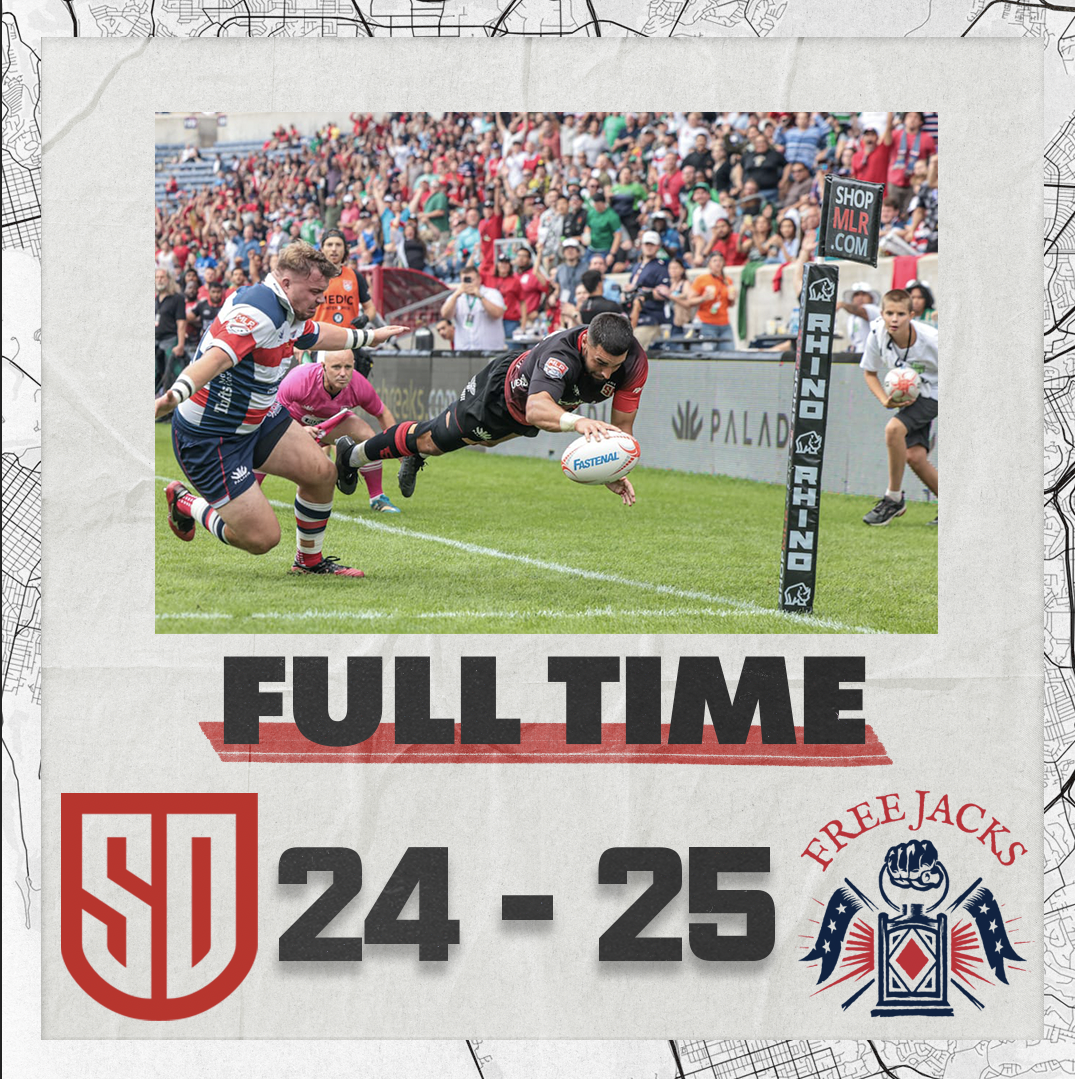 July 9th, 2023 | SeatGeek Stadium, Chicago

Heartbreak. In front of a crowd that set the MLR Finals attendance record, the Legion and the Freejacks battled in a closely-contested match for all 80 minutes. San Diego rolled out the same 23-man roster that easily defeated Seattle the week prior, 32-10. It was the Freejacks though who hoisted the MLR shield at the end of the match and gave a bitter ending to the Legion.
New England's Mitch Jacobson scored the first try of the match off of a mishandled Legion pass and the Freejacks took an early 7-0 lead.
Answering back, San Diego would score a try of their own by Christian Poidevin who was the benefactor of a Richard Judd offload near the try line. A Will Hooley conversion tied the game at seven a piece.
A Tom Franklin penalty allowed New England to take an easy chip at goal and go up 10-7 at the hydration break. Another Legion penalty allowed fly-half Jason Potroz to take another shot at goal and give New England a 13-7 lead.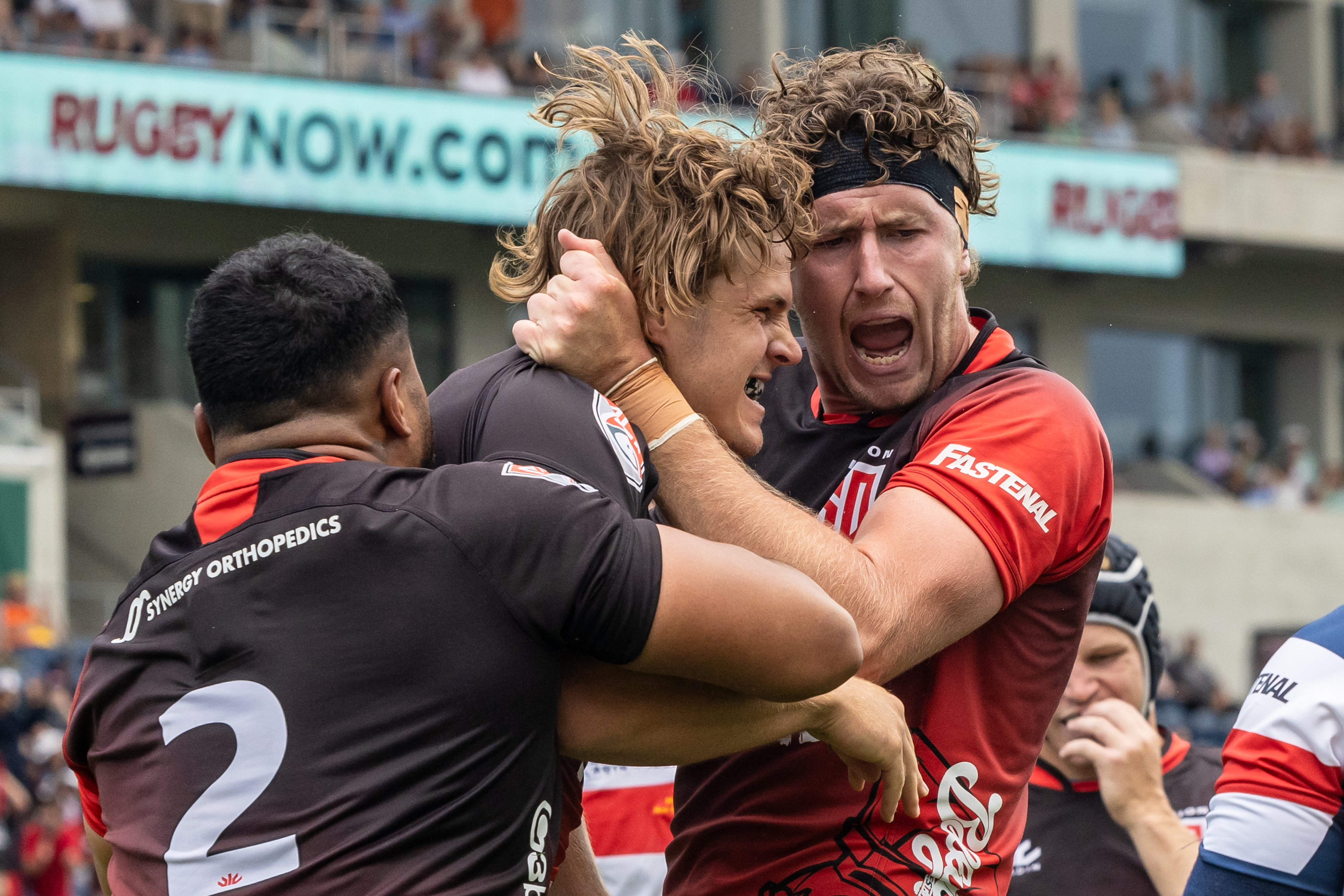 At the 28th minute, off a beautiful set piece play, Nate Augspurger burst through the line for his 10th try of the season to claim the Legion's first lead of the game, 14-13. The score would remain the same til just before the half when a Freejack penalty gave Will Hooley the chance to take a kick at goal for an easy three. The Legion led 17-13, going into the sheds at halftime.
In the opening minutes of the second half, Freejack winger Baleakana scored a try in the corner to take a 20-17 New England lead.
San Diego responded just before the second hydration break with another Nate Augspurger try in the corner which was assisted by Christian Poidevin.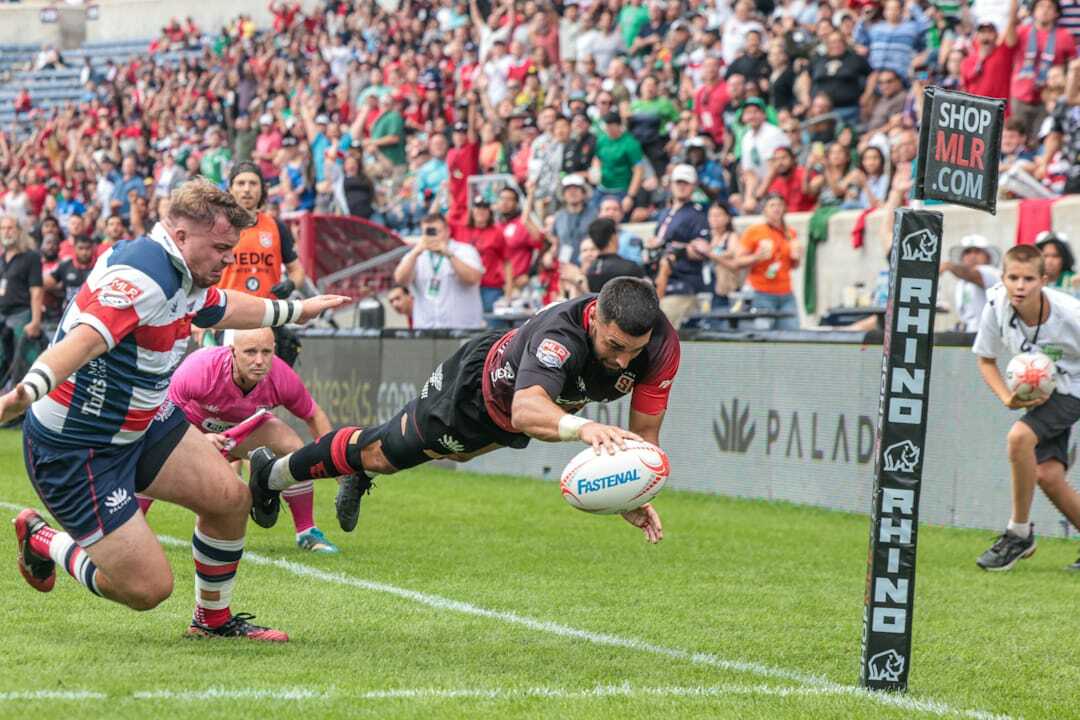 The Legion would reclaim the lead, 24-20 for the majority of time remaining. However, at the 77th minute, New England would score the eventual game winning try, and take a 25-24 lead with just three minutes remaining.
San Diego had one final opportunity to win as they stole the ensuing kickoff and found themselves deep in Freejack territory. After a few phases, a Legion knock on turned the ball over to New England who would run enough time off the clock to simply punt it out of bounds at the 80th minute and secure the championship win.
It was a historic season for San Diego as they set numerous records for wins in a season, consecutive wins, players to make 'MLR First XV', and standings points.
San Diego will surely have a strong side in 2024 and look to get their turn to hoist the shield in a year's time.