SAN DIEGO LEGION, SCRUM STRONG, ANNOUNCE NEW PARTNERSHIP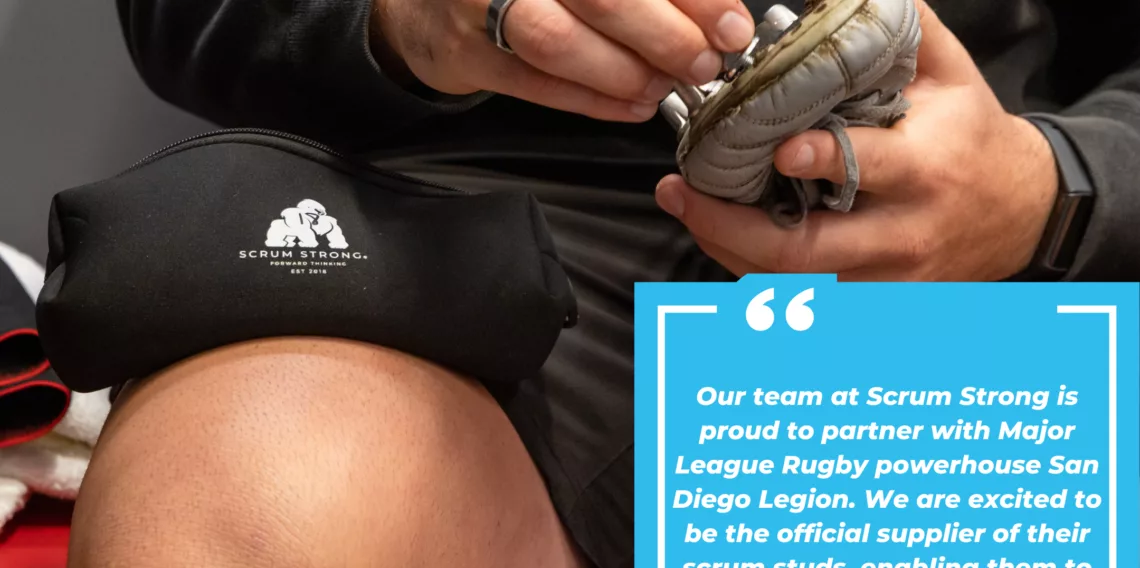 The San Diego Legion digs their cleats in with Australia's Scrum Strong to become the official stud provider for Legion Rugby
The San Diego Legion has partnered with Australia's Scrum Strong® to become the team's official supplier of scrum studs.
Founded by professional rugby player Sam Needs in 2018, Scrum Strong has managed to fill a gaping hole in the world of scrummaging with their state of the art cleat and boot studs. Scrum Strong's studs are designed to provide coaches and players with the tools to improve safety and maximize performance at scrum time.
"Our team at Scrum Strong is proud to partner with Major League Rugby powerhouse San Diego Legion," said Scrum Strong's Sam Needs. "We are excited to be the official supplier of their scrum studs, enabling them to dominate the scrum in any conditions."
"I pride myself and our forwards pack here at the San Diego legion when it comes to the scrum on attention to detail and that's no different when it comes to the equipment we use," said San Diego Legion Scrum Coach Alex Corbisero. "They are by far the best studs available for scrummaging on the market, they have multiple types of thread for the different boots so our whole pack is wearing them and we've noticed a difference in our ability to keep our feet in the deck on all surfaces, especially in training where we've been dealing with record rainfall this year."
Scrum Strong's aluminum studs are available in sizes ranging from 11mm to 21 mm. More information on the San Diego Legion can be found at www.sdlegion.com and for more information on Scrum Strong and to stay up to date on their latest product releases, please visit www.scrumstrong.com .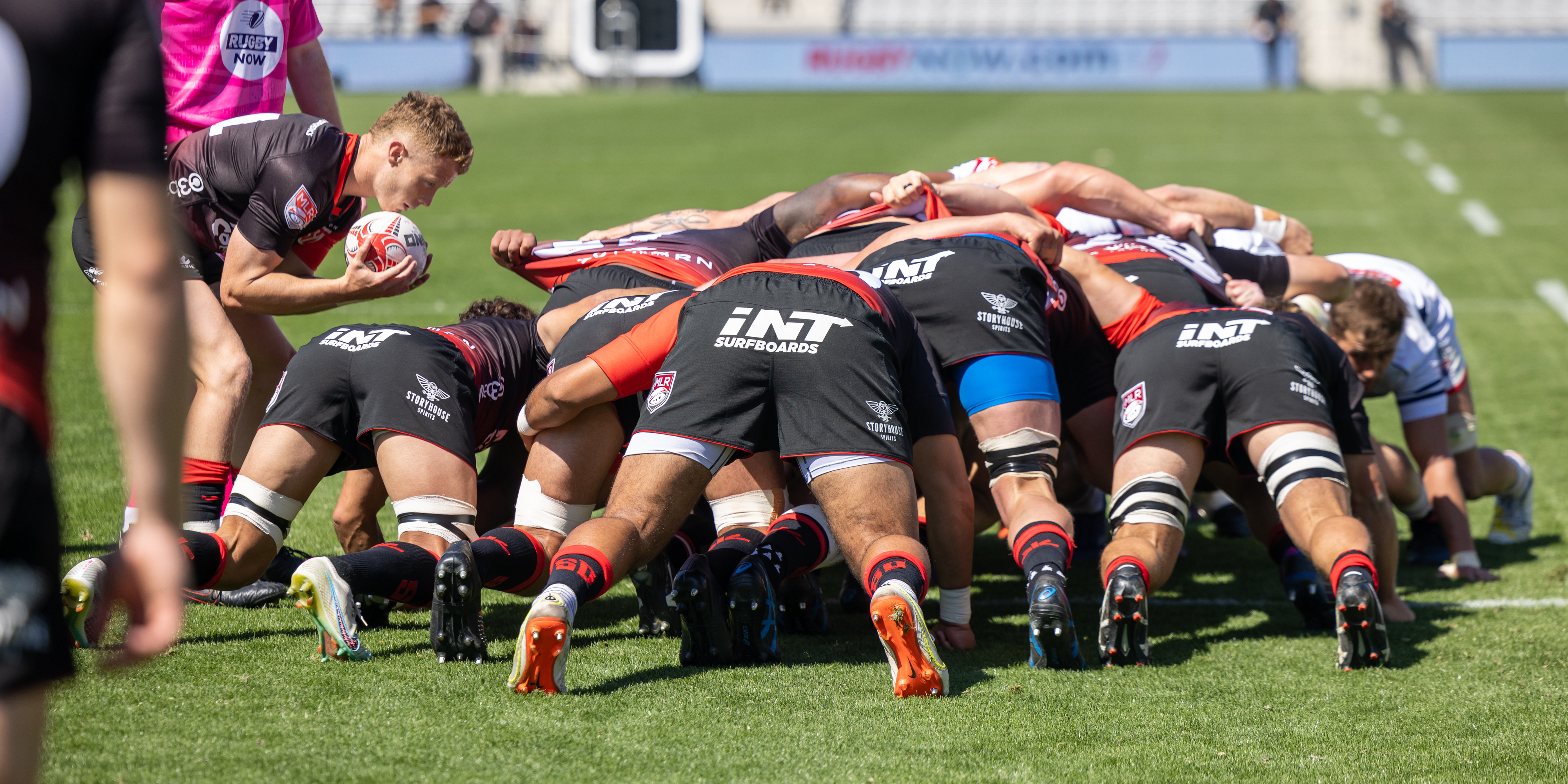 ABOUT SCRUM STRONG:
Scrum Strong® fills a hole in the world of scrummaging by providing the necessary tools for both coaches and players to improve safety and maximize performance at scrum time.
ABOUT SAN DIEGO LEGION AND MAJOR LEAGUE RUGBY
The San Diego Legion competes in Major League Rugby, a professional sports league that represents the highest level of rugby competition in North America. The Legion strives to make the sport of rugby as beloved here as it is globally and to excite the local community about rugby's wonderful diverse culture and positive influence. Major League Rugby has grown from seven teams during its inaugural season in 2018 to 12 teams in 2023, with 11 teams based in the United States and one in Canada.
MLR matches are televised nationally on Fox Sports and locally in most markets. Select matches are streamed live in North America on The Rugby Network and all matches are available to international fans on The Rugby Network. MLR prides itself in fostering intense and high-stakes competition, while bringing together a passionate community built on the values of Respect, Inclusivity, and Tradition.
For the latest information on the San Diego Legion, visit www.sdlegion.com or follow the Legion on Twitter and Instagram at
@SDLegion, or on Facebook at @SanDiegoLegion using the hashtag #WeAreLegion.