SAN DIEGO LEGION REVEALS 2022 SEASON TEAM KITS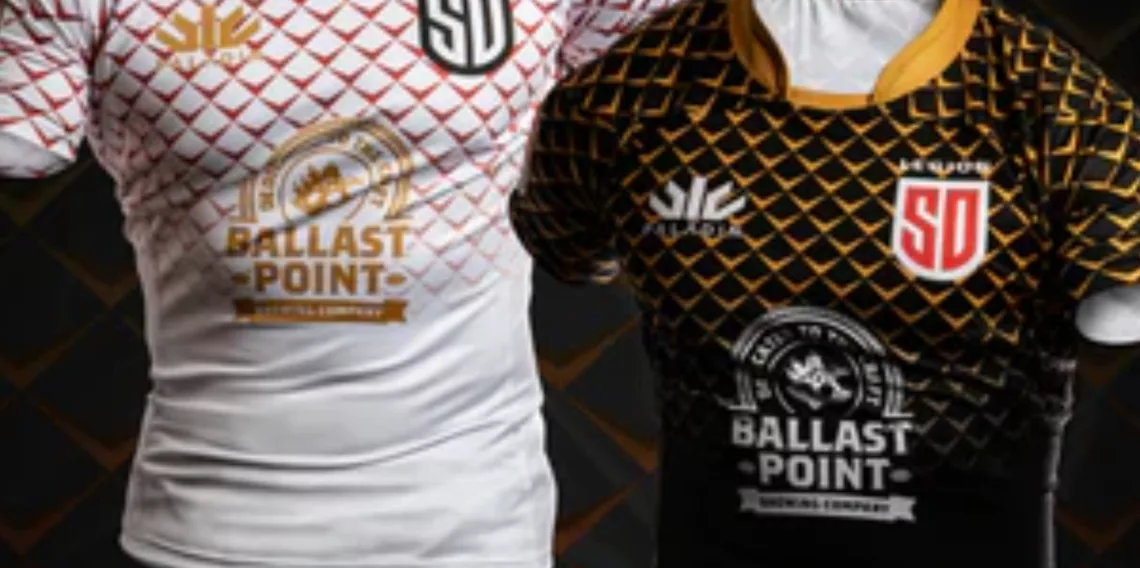 San Diego Legion's first game of the 2022 Major League Rugby season is right around the corner, and with the team getting ready to face the Utah Warriors on February 6, SD Legion has revealed their 2022 Team Kit.
The 2022 home and away team kits designs will display the familiar black and red SD Legion colors, with the distinguished Ballast Point and Paladin sponsors proudly exhibited on the front of the jerseys.
The exciting new jersey designs are available for pre-order now. To be one of the first to secure your replica San Diego Legion jersey, place your pre-order here.
Don't forget to check out the 2022 San Diego Legion game schedule and snag your season tickets before they're gone. Click here to buy your tickets today!
To receive the latest San Diego Legion news and announcements, sign up below to receive email newsletters, and follow SD Legion on Facebook, Instagram, Twitter, and Linkedin.