SAN DIEGO LEGION RETURNS HOME TO SAN DIEGO, CA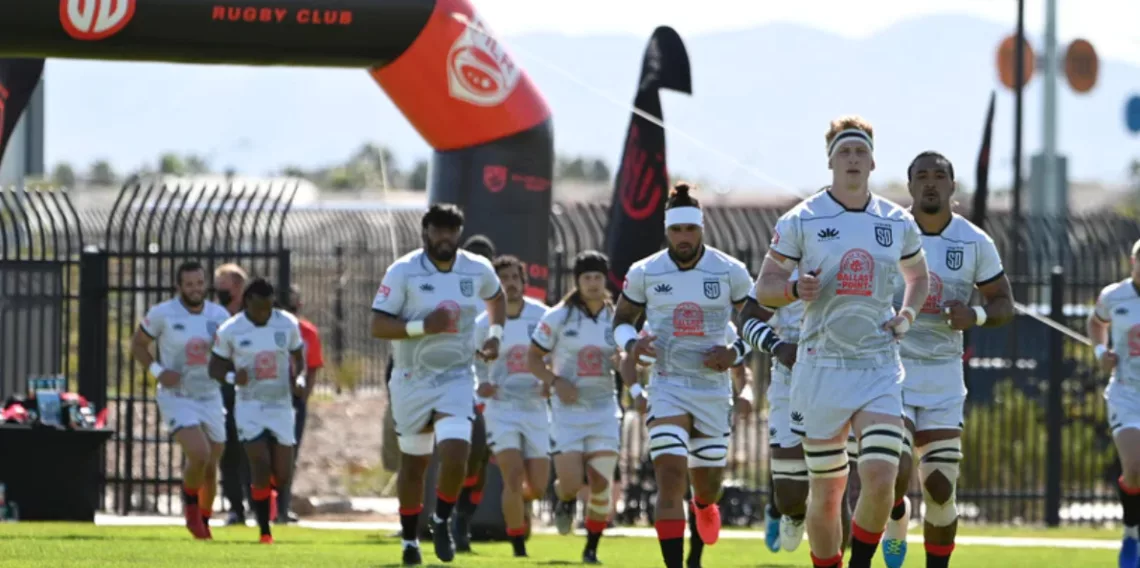 SD Legion players and coaching staff will relocate to the team's headquarters in California
San Diego, CA (April 5, 2021) - San Diego Legion is returning to its home in San Diego, CA. On April 12, the team will relocate back to San Diego and resume training at the Legion High Performance Center and Headquarters in Carlsbad.
Due to various limitations caused by the pandemic in California, the San Diego Legion temporarily relocated to Las Vegas, NV for the beginning of the Major League Rugby 2021 season. The team is now returning to its home in San Diego for the remainder of the MLR season.
"We'd like to thank all of our fans and partners for their continued support during this unprecedented year," said Ryan Patterson, CEO & President at San Diego Legion. "Our team is excited to get back to San Diego and continue on our quest for the shield. America's Finest City is our home and we love being a part of the San Diego community. We also want to thank the business community in Las Vegas for the great support they showed us while we were there."
"Once the team is settled back in San Diego, we look forward to reconnecting with our fans and the San Diego community more generally," said Darren Gardner, Executive Chairman at San Diego Legion. "It has been a tough few months. This has clearly been reflected in how we have performed on the field in the first few games of the season. With Chris Robshaw's first appearance on the horizon, the return of Josh Furno from France and some more high profile signings to be announced shortly, everyone is very excited to be coming home."
More details about 2021 location for games and ticket sales will be available at a later date. Fans are encouraged to join the San Diego Legion official waitlist and be one of the first groups to purchase tickets.
For more information on how and where to watch San Diego Legion matches on television, online streaming and/or watch parties, visit sdlegion.com/watch.
About San Diego Legion
Established in 2017, San Diego Legion is part of Major League Rugby (MLR), comprising 12 professional teams, featuring 11 from the United States and one in Canada. A founding team of MLR, SD Legion played its 2018-2020 games at Torero Stadium and will temporarily relocate to Las Vegas, NV during its 2021 season.
San Diego Legion Rugby – Just like all the sports you know, only better. sdlegion.com
Our Mission: To make the culture and sport of rugby accessible to the local community, while also providing a conduit for education, inspiration, and leadership through rugby.