SAN DIEGO LEGION, OGIO, ANNOUNCE EXLCUSIVE PARTNERSHIP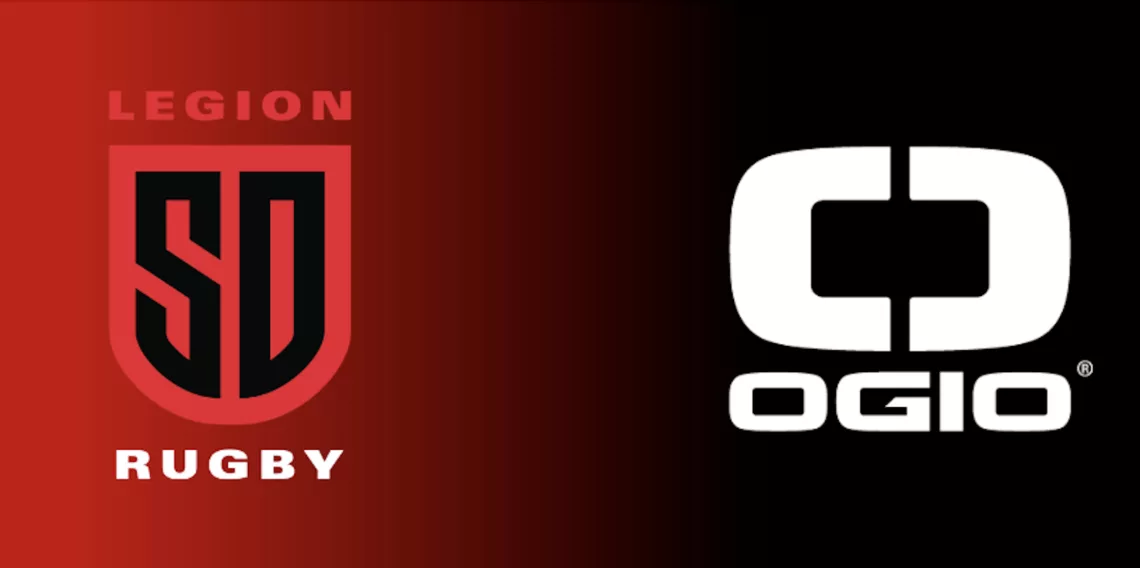 The San Diego Legion has signed an exclusive partnership with OGIO Inc. as the team's Official Travel Gear Partner. OGIO is a leading innovator of sports and travel bags, backpacks and golf bags. As an official partner, OGIO will work closely with the Legion's athletes, coaches, and equipment managers to provide the team with travel and equipment bags built to withstand the season and beyond.
OGIO will outfit Legion athletes with Team Pro Pack 20 Backpacks, Layover carry-on luggage, Rig 9800 wheeled gear bags. The travel gear will incorporate the key characteristics OGIO is known for – durability, protection, thoughtful organization, and comfort.
"At OGIO, we strive to create the most stylish, durable and innovative travel geartrusted by athletes all over the world," said Mark Buntz, General Manager of OGIO.
"We are thrilled to partner with the San Diego Legion and Join The Marchas their Official Travel Gear. We are proud to serve their star-studded roster of elite athletes and we look forward to supporting their mission to grow the exciting sport of Rugby in the San Diego community."
"We are honored to be a part of a legacy brand like OGIO that provides the most trusted products in the travel equipment space. This strategic partnership will only elevate our athletes' equipment to perform at the highest level, with products that support their performance on and off the field" says Ryan Patterson, SD Legion Team Owner
"Rugby players worldwide are always searching for the perfect backpack for rugby practice or travel bag for their road games. OGIO has delivered both to Legion's players and staff," says Darren Gardner, SD Legion Team Owner
More information on the San Diego Legion can be found at www.sdlegion.com. Formore information on OGIO and to stay up to date on their latest product releases,please visit www.OGIO.com.
About OGIO:
OGIO is an unrivaled travel bag company that produces durable and protective solutions, while focusing on becoming the #1 sports carry brand in the world. Through an unwavering commitment to innovation & design, OGIO fuses performance, sports, and lifestyle into every one of its products. The company manufactures and sells golf bags, golf travel covers, luggage, backpacks, and other sports-specific carry solutions.
OGIO is a wholly owned subsidiary of TopGolf Callaway Brands. For more information, please visit www.OGIO.com.
ABOUT SAN DIEGO LEGION AND MAJOR LEAGUE RUGBY
The San Diego Legion competes in Major League Rugby, a professional sports league that represents the highest level of rugby competition in North America. The Legion strives to make the sport of rugby as beloved here as it is globally and to excite the local community about rugby's wonderful diverse culture and positive influence. Major League Rugby has grown from seven teams during its inaugural season in 2018 to 12 teams in 2023, with 11 teams based in the United States and one in Canada. MLR matches are televised nationally on Fox Sports and locally in most markets. Select matches are streamed live in North America on The Rugby Network and all matches are available to international fans on The Rugby Network. MLR prides itself in fostering intense and high-stakes competition, while bringing together a passionate community built on the values of Respect, Inclusivity, and Tradition.
For the latest information on the San Diego Legion, visit www.sdlegion.com or follow the Legion on Twitter and Instagram at @SDLegion, or on Facebook at @SanDiegoLegion using the hashtag #WeAreLegion.
###