SAN DIEGO LEGION IMPROVE TO 2-0, EARN BONUS POINT FOR 2nd STRAIGHT WEEK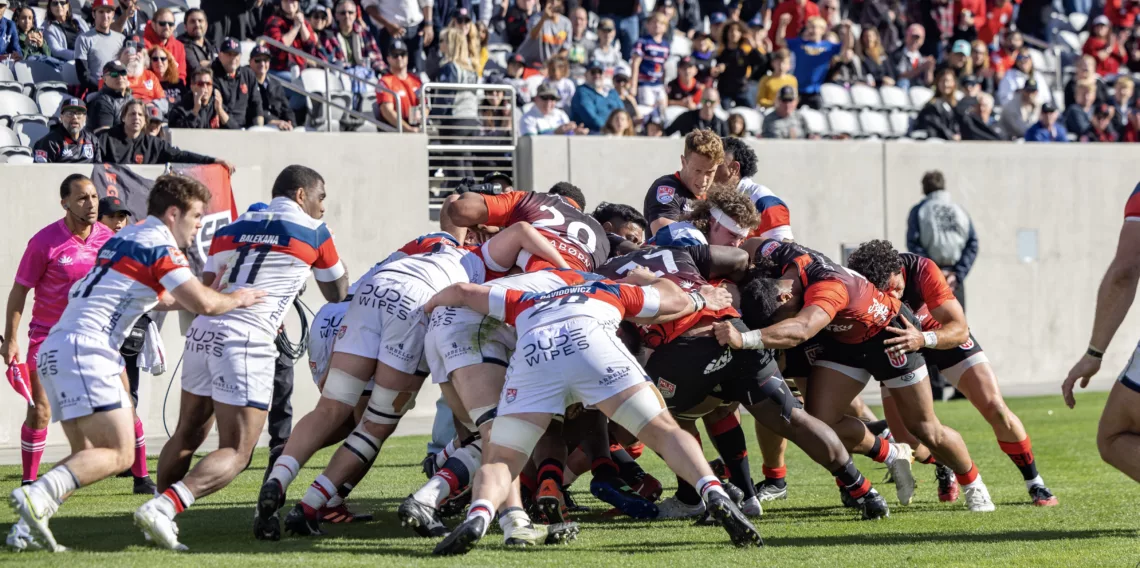 The Legion remain undefeated after an impressive 29-12 win vs a tough New England Freejacks Team
February 26, 2023 | Snapdragon Stadium
The Legion ground out a second straight victory, improving to 2-0, over a competitive New England Free Jacks team. The Legion's defense held a Free Jacks squad that posted 36 points last week, to just 12. San Diego has not trailed at any point through the opening two games of the season.

Hooker Sama Malolo got things started with a try at the 11th minute. Fresh off his MLR '1st XV' selection in Round 1, Malolo punished the Free Jacks with hard lines and stout tackling. A Josh Henderson conversion made the score 7-0 going into the first hydration break.

Not long after, winger Nate Augspurger, who has garnered 'First XV' honors in back-to-back weeks, scored his first of two tries for the afternoon. The score came off a beautiful chip from fly-half Josh Henderson. The Legion took a 12-7 lead going into halftime.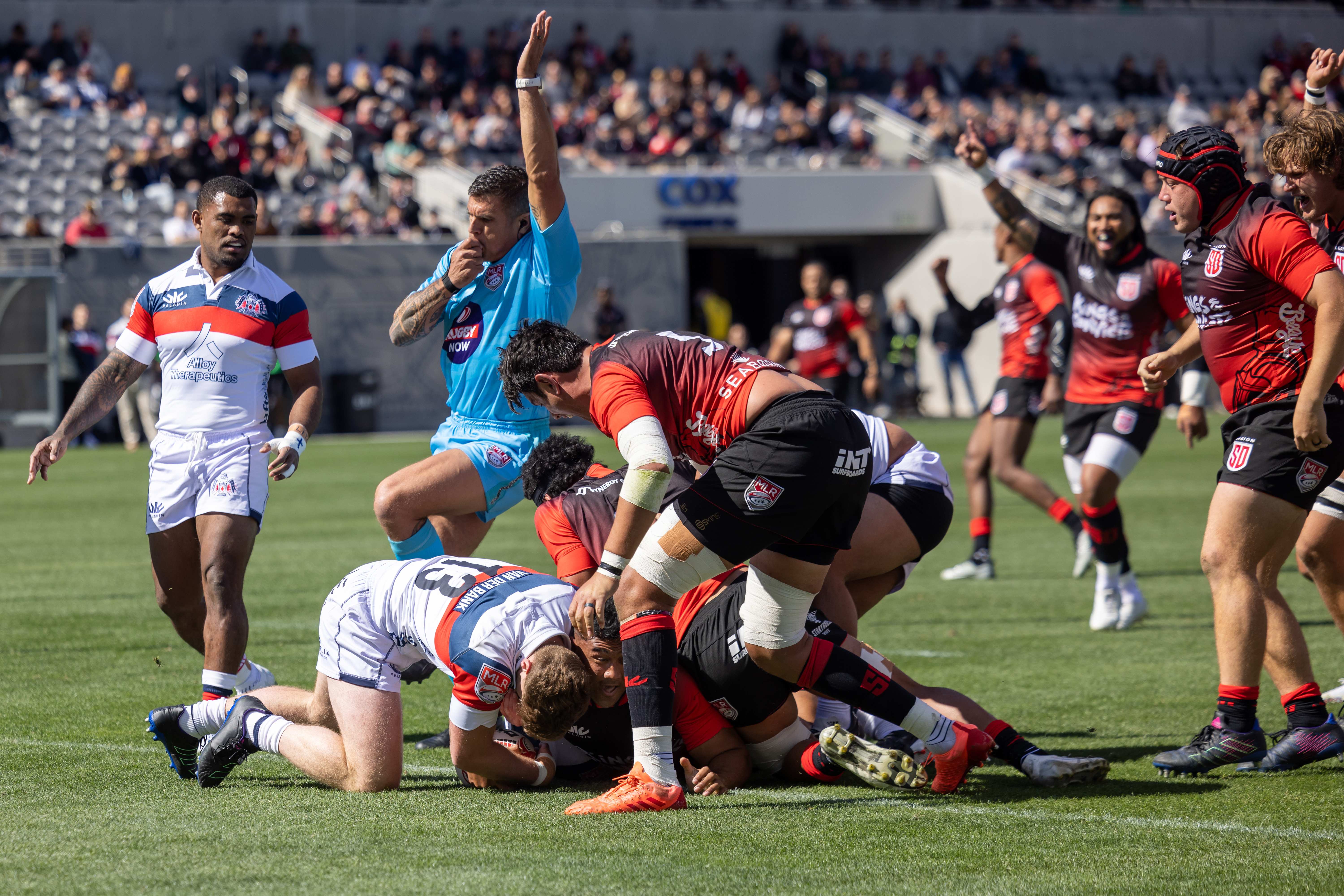 Sama Malolo scores first try of game
The second half was a strong showing for the Legion as Josh Henderson scored a beautiful try off of a dummy pass right in the middle of the posts. Henderson converted his own try to extend the lead to 19-7.

A Free Jacks penalty at the 60th minute gave Henderson the opportunity to kick for points, extending the lead to 22-7, before being relieved by Will Hooley.

New England's second and final try came at the 75th minute, by replacement backrower Semisi Paea.

With the game nearing its end, the Legion had scored just three tries, one shy of the four tries required to earn a bonus point. After persistently chasing that final score, it came by way of an acrobatic Nate Augspurger try that was confirmed by review in the 85th minute. A Will Hooley conversion going through the uprights was the final play of the game.

A bonus point is awarded when a team wins the match, while also scoring four (4) tries. This will help the Legion in the standings and future playoff seedings. San Diego and Houston are the only two teams to get the bonus point in Rounds 1 & 2.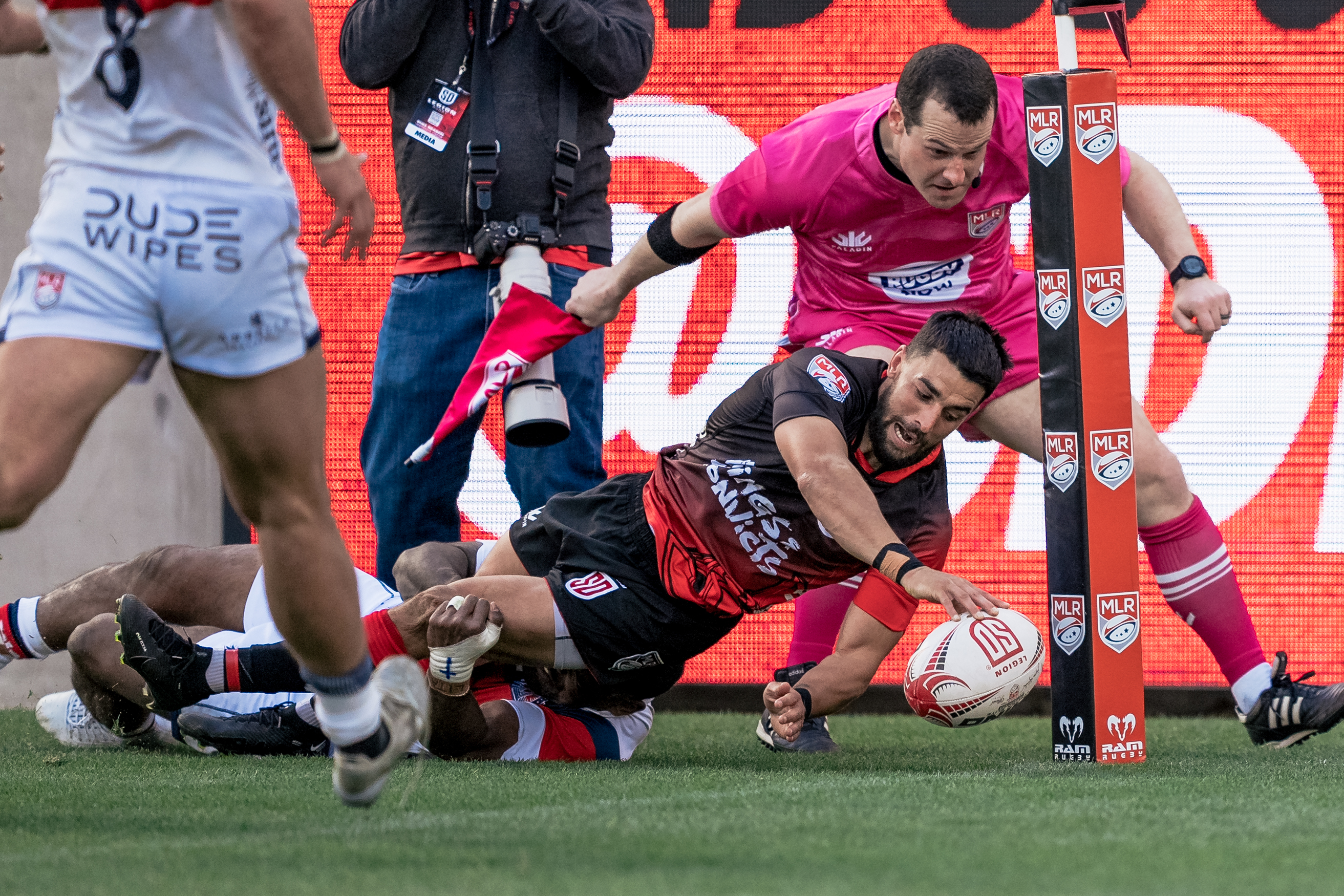 Wing Nate Augspurger downs his second try of game