San Diego Legion draft Oliver Kane and Koikoi Nelligan in the 2023 USMLR Draft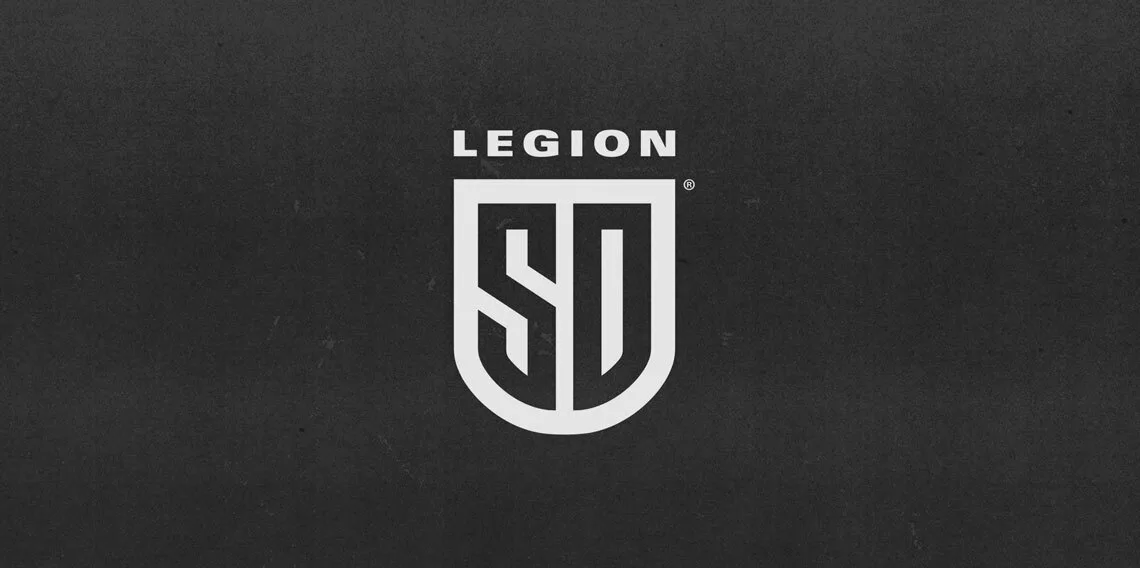 San Diego Legion Draft Oliver Kane and Koikoi Nelligan in the 2023 USMLR Draft
San Diego, Ca (August 18th, 2022) - In this year's MLR Collegiate Draft, San Diego Legion held the eighth pick in both the second and third rounds. The Legion's first selection was Oliver Kane, a grad student who captained the side for the University of San Diego. The second pick went to Koikoi Nelligan, the MVP of the Army rugby team for the 2021-2022 season.
San Diego Legion head coach Danny Lee says, "We are super excited about our 2023 MLR Draft selections. Oliver Kane and Koikoi Nelligan, respectively, will be significant assets to the Legion family. We look forward to getting them up to speed with our style of play as soon as possible, gearing towards the 2023 MLR season."
---
Oliver Kane (Prop)
Oliver Kane began playing rugby as a junior at Father Ryan High School in Hermitage, Tennessee. He then went to Spring Hill College in Mobile, Alabama, where he played for four years and captained the team his junior and senior year. He attends graduate school at the University of San Diego where he captained the side during the 2021-2022 season.
"We are thrilled to get Ollie onboard with Legion. He's coming off a great season with our own University of San Diego and is still growing as a Tight Head Prop, but we believe that our tutelage combined with his thirst for improvement will make him a talent to be reckoned with in the not-too-distant future." – Danny Lee, Head Coach, San Diego Legion
Koikoi Nelligan (Hooker)
Kokoi Nelligan began playing rugby during his freshman year at West Point, where he worked his way up from the development side all the way to starting A-side by senior year. While at West Point, his team won the national championship, and he was named MVP of the championship and semifinal game. He was also named MVP of the Army rugby team for the 2021-2022 season, was the leading try scorer (16 tries), and broke the Army's single-season record for tries. He was named second team all-Rugby East. Koikoi was at training camp with the USA Falcons in Houston and went on tour with the U23 USA squad to the Netherlands this past summer.
"Koikoi is a force that led from the front during his time with the National Varsity Cup winning team (United States Military Academy - Army). A former USA U23 player, Koikoi has the ability to cover all three positions in the back row, making him very versatile. He has the discipline, drive, and commitment to develop quickly and make the step up. We thank the US Army for allowing Koikoi to defer his service to chase his rugby dreams." – Danny Lee, Head Coach, San Diego Legion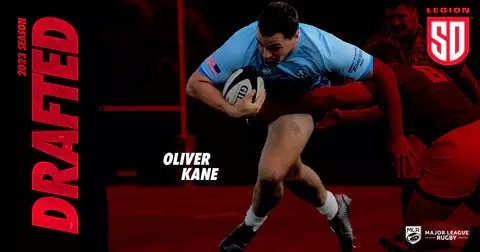 About Oliver Kane:
Name: Olive Kane
Position: Prop
University: University of San Diego
Hometown: Nashville, Tennessee
Age: 24
Height: 6'4
Weight: 275Lbs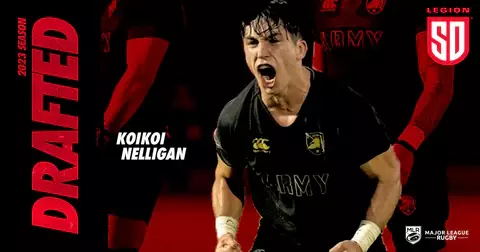 About Koikoi Nelligan:
Name: KoiKoi Nelligan
Position: Hooker
University: United States Military Academy
Hometown: Washington, D.C.
Age: 22 years old
Height: 6'0 (184 cm)
Weight: 220 lbs (100 kg)
Film: https://www.youtube.com/watch?v=kFtUDDnmg98
Alumni in MLR: Will Holder

About the MLR Collegiate Draft 2022:
Major League Rugby (MLR) announced its third annual Collegiate Draft today where thirty-nine of the best young rugby players in North America will be selected over three rounds. The MLR Draft Show will air on Thursday, August 18th at 7 PM ET on FS2, with the latter picks on The Rugby Network.
After the success of the inaugural edition of the Draft in 2020, 2021 didn't disappoint either. Last year's No. 1 pick Eric Naposki has established himself as an integral part of the Dallas Jackals while No.three pick Tavite Lopeti has represented the Seawolves and the USA Eagles since being drafted. A complete list of the 2021 MLR Draft picks can be found here.
"Draft Day is a big, big day,'' said MLR Commissioner George Killebrew, "It's the culmination of years and years of work for these athletes on the pathway to Major League Rugby and we are incredibly excited about the next set of stars."
This year's draft is open to US and Canadian collegiate athletes and will consist of three rounds, with the order of selection being determined by the inverse order of standings from the 2022 MLR season. Once selected, teams will use a draft-and-follow approach and will have until the mid-point of the MLR season after the player's collegiate eligibility ends to reach an agreement with the player.
About Major League Rugby
Major League Rugby is a professional sports league in its fifth season and represents the highest level of rugby competition in North America. The League evolved from seven teams in 2018, to thirteen teams in 2022, featuring twelve from the United States and one from Canada. Matches are televised on Fox Sports 1 and Fox Sports 2, among other national and local market platforms. Select matches are available to stream live in North America on The Rugby Network, and all matches are available to stream live on The Rugby Network for international fans. MLR prides itself in fostering intense and high-stakes competition, while bringing together a passionate community built on the values of Respect, Inclusivity, and Tradition.
For more information about MLR, visit www.MajorLeague.Rugby