SAN DIEGO LEGION ANNOUNCES NEW EXECUTIVE GENERAL MANAGER, DAVID HAIGH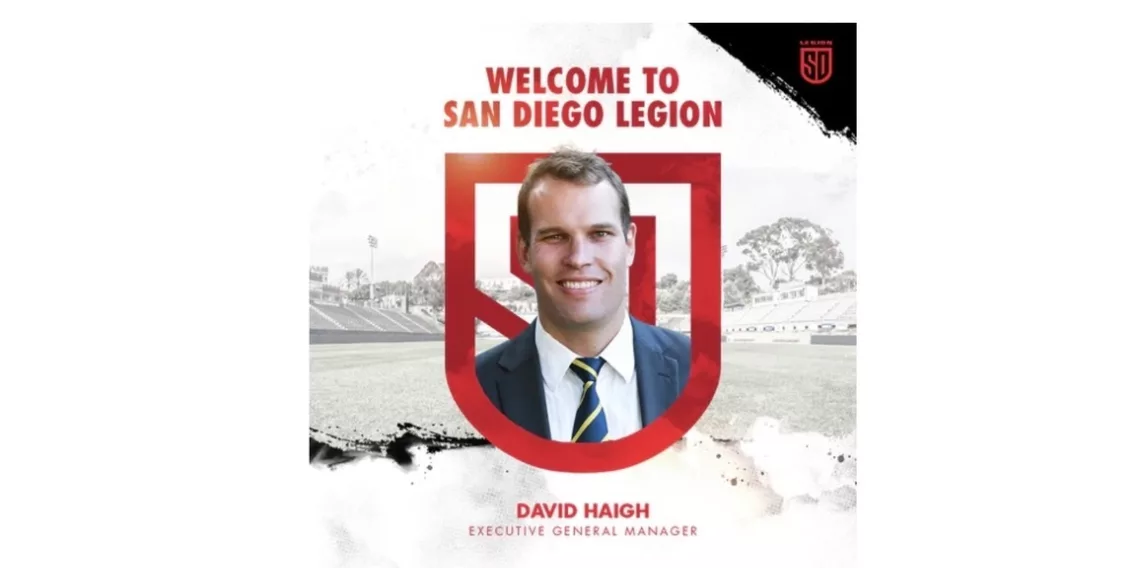 San Diego Legion is excited to announce David Haigh, as new Executive General Manager.
David has a deep history in rugby as a player, coach and administrator. He will be responsible for overseeing all aspects of San Diego Legion's operations.
Having played professional rugby in Australia and Japan and then coached in Australia, most recently David has spent the last six years as the Executive General Manager at Sydney University Rugby Club. At Sydney University, he was responsible for managing and overseeing its highly successful men's, women's and youth rugby programs.
"Dave has had great success in everything he has undertaken in his rugby career - as a player, coach and rugby administrator.'' said San Diego Legion Chairman Darren Gardner. "We are eager to see Dave's impact across the San Diego Legion organization."
"We are excited to have Dave on board. He brings a deep rugby business pedigree to our front office" said San Diego Legion President Ryan Patterson "We look forward to him continuing that success with San Diego Legion as we strive to bring a championship to America's finest city."
David Haigh said: "In its short history, the MLR has taken great strides and San Diego Legion has become known as a world class rugby organization. We have some wonderful opportunities before us. I can't wait to roll my sleeves up and get going."