RUGBY RECAP: TOP 5 TRIES OF 2020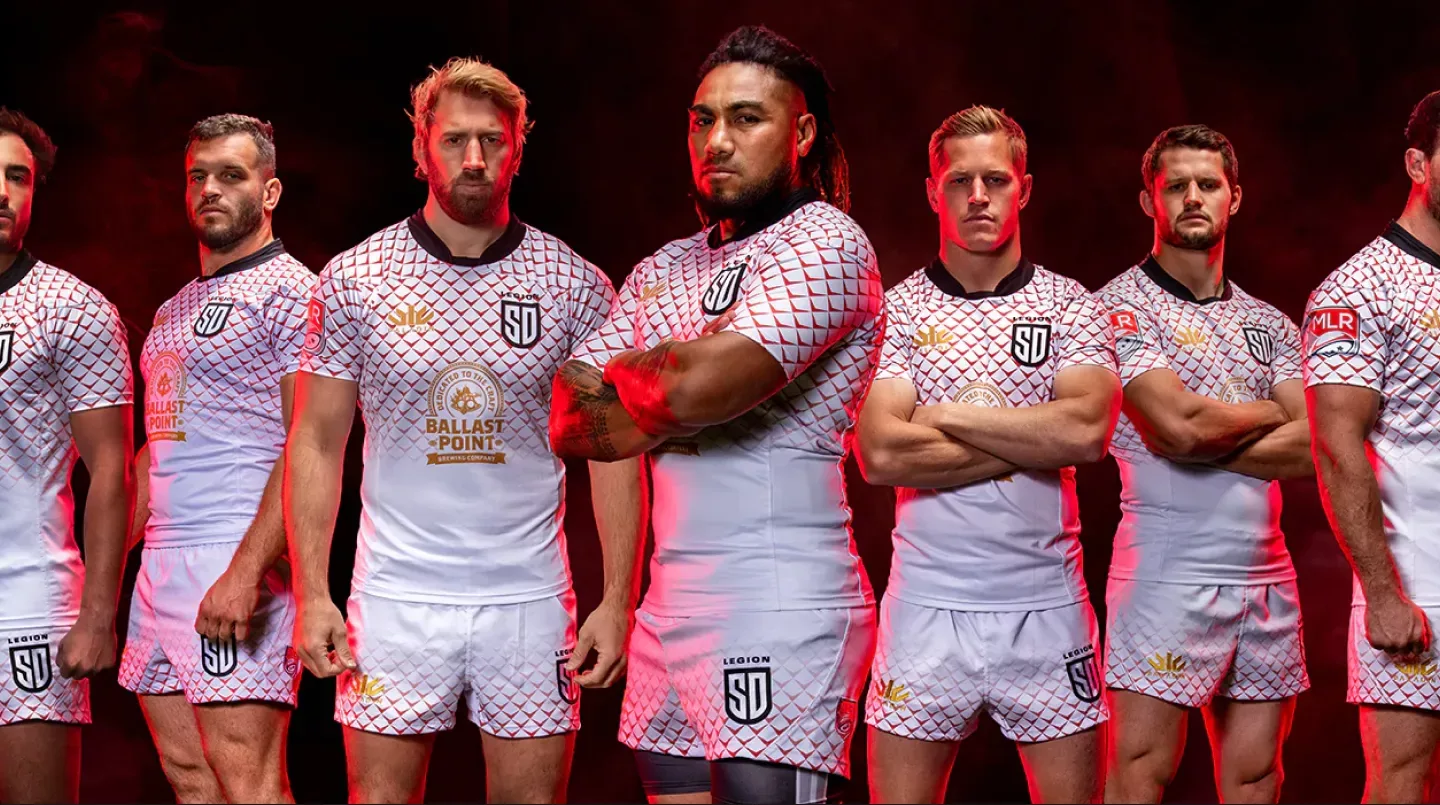 San Diego Legion finished the 2020 season of Major League Rugby as the only undefeated team in the league. With a powerful mix of players, both on attack and defense, the squad was able to make 20 successful tries before the season was abruptly cut short in March 2020. For those wanting to relive the excitement from our action-packed matches, here's a look at the top five tries of 2020 - as selected and re-told by SD Legion co-head coaches Scott Murray & Zack Test.
https://vimeo.com/443116775
#5, Josh Furno vs. Rugby United New York
Our team put great pressure at the lineout to force the turnover. After the initial hit up, we did a good job having options on both sides of the breakdown to spread the Rugby United New York defense. We then looked to challenge the outside space through two-phase hit ups, but Rugby United managed to cut off the edge. Luke put up an excellent high ball as well as brilliant work rate to get underneath for the catch and found support. There was a flood of support runners and a quality offload decision from Keni Nasoqeqe that overwhelmed the defense. Furno finished the job with a quality bump off to score underneath the posts and allow an easy conversion.

#4, Save Totovosau vs. Seattle Seawolves
Great execution at the lineout through a quality throw from Dean Muir and delivery from Josh Furno. With Seattle's defense now on the backfoot, due to a quick ball at the breakdown, the backs were able to showcase their ability. A quality holding line from JP du Plessis allowed Ma'a Nonu time to see the shooting defender on Mikey Te'o as well as the late arriving winger. Ma'a showcased his class with a perfect 15-meter spin pass to Save at full speed, who's release timing was excellent. Save does what he does best, running through four Seattle defenders on his way to the try line. This was a fantastic team try with all SD Legion players contributing to the success of this try.

#3, JP du Plessis vs. Colorado Raptors
This try originates with a disruption at the lineout from Lou Stanfill, who used his experience to time his jump and steal the ball. Always on alert Nathan Sylvia, snatches up the loose ball to allow Pete Malcolm to set early for his powerful run over the gainline. With a quick ball available, thanks to a cleanout from Psalm Wooching, the Colorado Raptor's defense was racing to cover space. Using Tevita Tamileau as a tight decoy, and with the defense tracking Ma'a Nonu's wide threat, Luke Burton spotted a gap between the two midfield defenders and pulled a short pass behind Tevita to hit Save Totovosau at full speed. Having split the two defenders, Save powered through a half tackle and found Ma'a on his shoulder. With Legion backs flooding through in support, two quick fire transfers saw Ma'a find Nate Augspurger, who looked inside to JP du Plessis to finish a fine team effort.

#2, Dylan Audsley vs. Colorado Raptors
This is a try that exemplified what quick available ball, power running over the gainline and stretching the defense can do for an attack. An excellent lineout execution and 1st phase hit up stretched the Colorado defense through Tira Patterson's hard carry. Another hard carry through Psalm Wooching allowed quick ball and a phase variation to again stretch the Colorado defense from one sideline to the other. As Save Totovosau presented the ball, we saw how important it is to stay in bounds as a wing doing whatever it takes to keep the ball alive. Big CC Mahoni used his great footwork and power to get over the gainline by spotting a break of connection in Colorado's defense. With quick ball available and a fractured defense leading 6 defenders v 9 attackers, our Attack used a variation down the middle of the pitch and created space for Dylan Audsley to turn on his jets and run his way for a quality team try.

#1, Ma'a Nonu vs. NOLA Gold
One of the key principles we teach is to identify space on the field, and we empower players to have the confidence to play in the best space. Deep in our 22m, the backs identified space in the opposite 15-meter channel. With the forwards tying up defenders in the maul, the backs communicated and executed a brilliant kick pass. The ball landed in Dylan Audsley's hands in full stride and a pass to Joe Pietersen opened up the defense, as they raced for 60m. Save Totovosau began his support line from the opposite side, showing a great example of support work rate by bringing it down just short of the line. Our team's great support sees the ball recycled and a clever pass from the base allows Ma'a to glide over for his first of two tries during this match.