PLAYER ANNOUNCEMENTS WITH THOMAS MORANI, FAKA'OSIFOLAU PIFILETI, AND CHRISTIAN POIDEVIN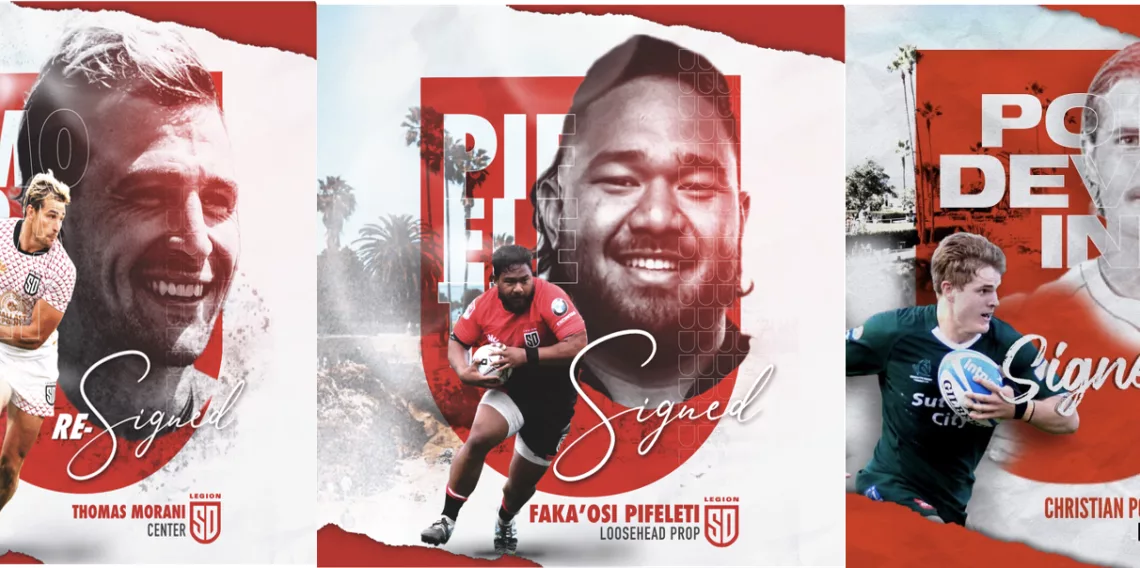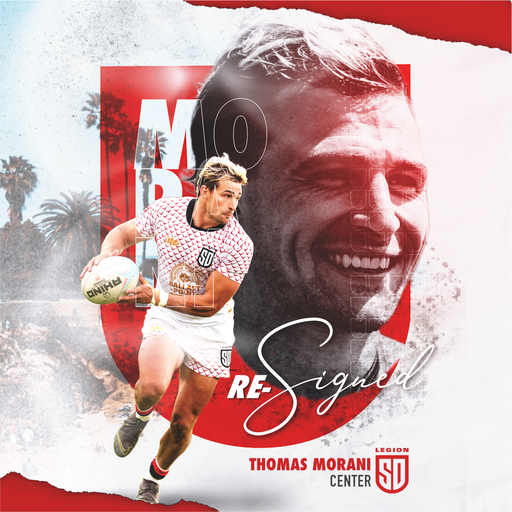 We are thrilled to welcome back Thomas for his 2nd season with SD Legion.
Thomas was born in Florida but grew up in Buenos Aires, Argentina. It was here that Thomas began his rugby career and excelled, when he played in the Top 14 competition for CUBA (the Club University of Buenos Aires) for 4 years. Thomas then made the move to the US as he had signed with the Houston Sabercats. He had one season with them and was then loaned to Old Glory DC for a season before signing with SD Legion.
"Thomas was having an outstanding season for Legion in 2022 until a major ACL injury. He has worked extremely hard in the off season and we are looking forward to him returning even better in 2023" from Head Coach Danny Lee.
"I'm super excited to be back with Legion. Looking forward to meet the new players and be back again with the old legion boys. Confident for this season, I'm pretty sure we are gonna fight for the championship." from Thomas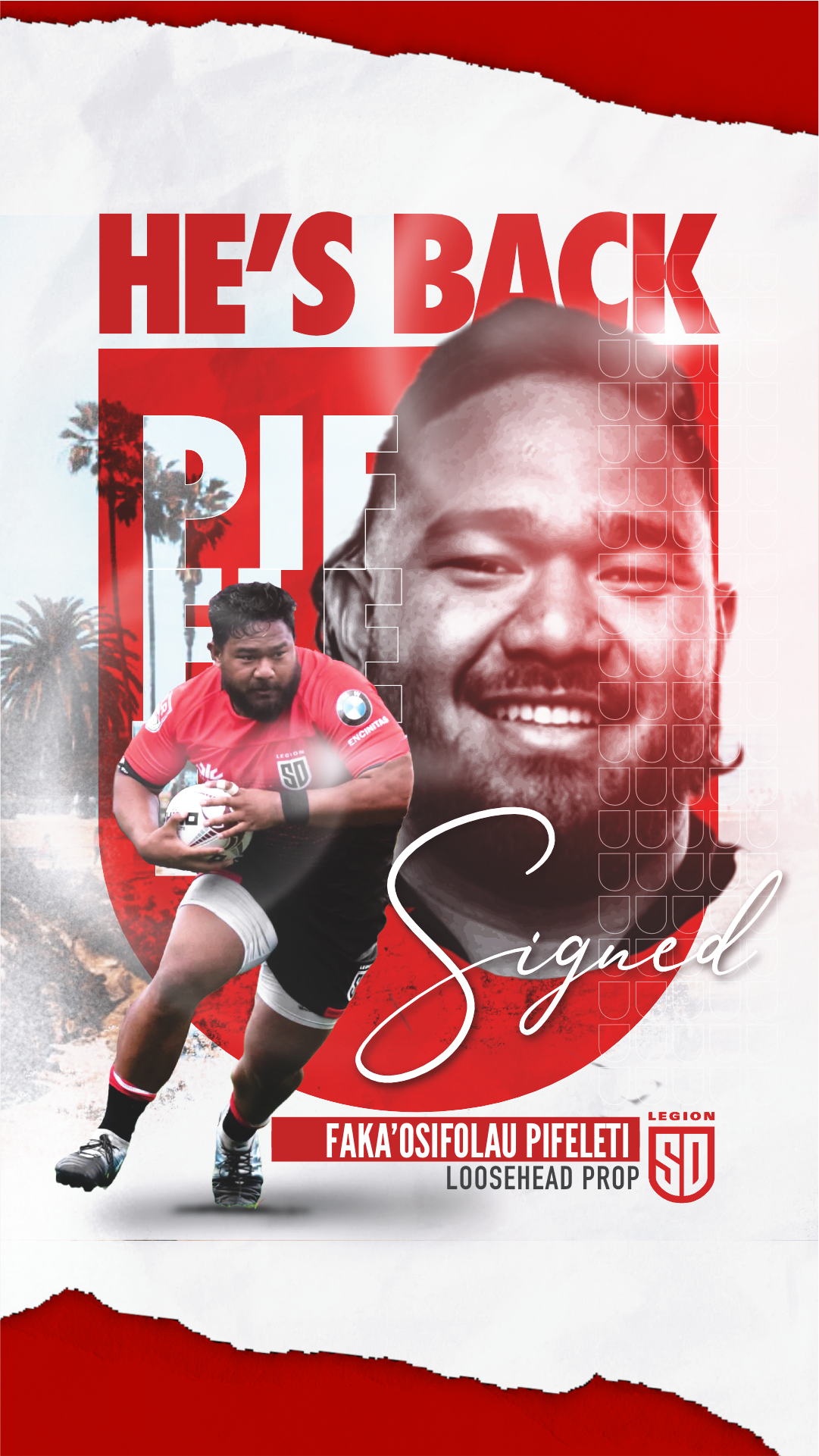 Welcome home Oti!
We are pleased to announce we have Oti back onboard for our 2023 season.
From 2018 - 2021 Oti made 39 appearances for San Diego Legion before making the move to Austin for the 2022 season. Oti was selected by the Eagles to represent the USA against NZ in 2021.
"We welcome Oti back to the SD Legion family. He's a big man that will dominate the set-piece but also lead from the front which is what we are after. His ability to carry hard with ball in hand is an added bonus which will really add some sting to our attack" from Head Coach Danny Lee
"Excited to be back. Let's go to work." from Oti
#LegionLoud #WeAreLegion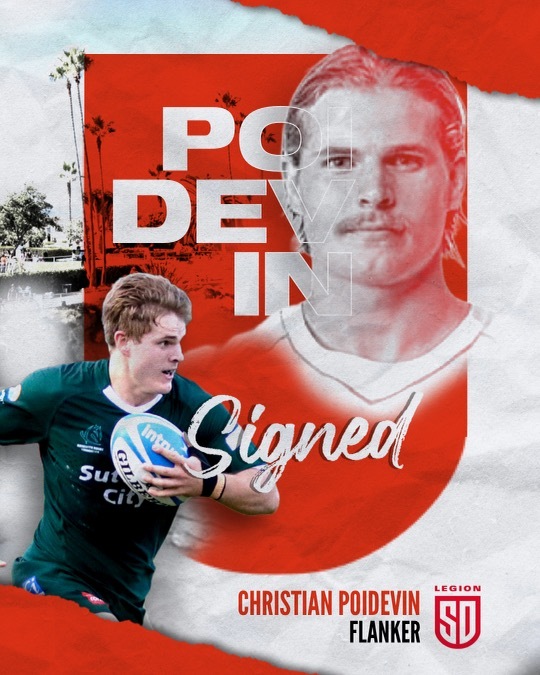 We are excited to welcome Christian to SD Legion. Coming off 2 seasons with the LA Giltinis he is making the move south to sunny San Diego.
Originally from Australia, Christian played for the Randwick Colts and captained them in 2018, leading from the front as the team went undefeated to win the competition. He then went on to play Shute Shield and in 2019 played for Randwick against Argentina.
"We are pleased to have secured the services of Christian to Legion. He is a quality player with a reputation based on hard work and an uncompromising attitude towards being better. This will hold him in good stead coming into the Legion family. His ability to cover all 3 back row positions makes him an invaluable member of the 2023 squad and we look forward to him wreaking havoc on the opposition this coming season" from Head Coach Danny Lee