PLAYER ANNOUNCEMENTS WITH MA'A NONU, PADDY RYAN, AND RICHARD JUDD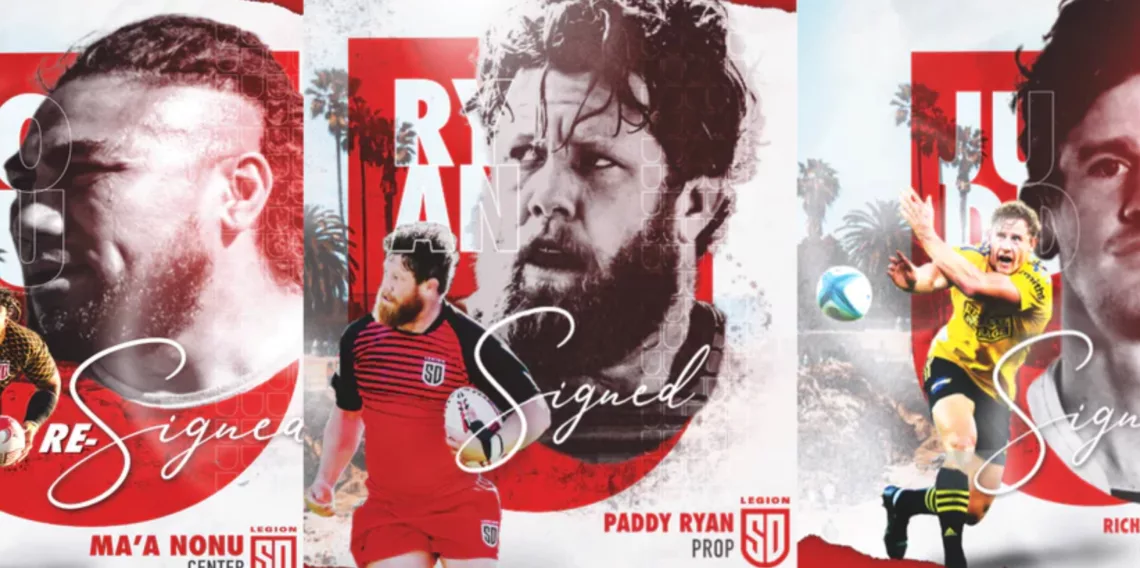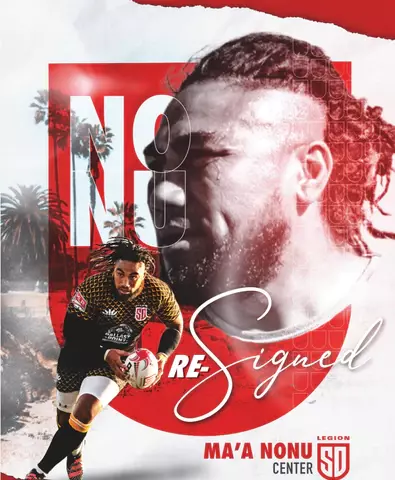 We are ecstatic that Ma'a is coming back to Legion for 2023! Ma'a needs no introduction, but for those that do not know him, Ma'a has over 20 years of professional rugby behind him. He is one of only a handful of prestigious players that have played over 100 games for the All Blacks. Ma'a was also a member of the All Blacks when they won the 2011 and 2015 Rugby World Cup. Ma'a has also played first-class rugby in France for Toulon and in Japan for the Ricoh Black Rams.
"Ma'a is a global superstar on and off the field and is Legion through and through. We look forward to him coming back and terrorizing the opposition with his damaging attack and brutal defense," from Head Coach Danny Lee.
"Grateful for the opportunity to play for San Diego Legion in 2023. I am really excited about the upcoming season and look forward to the new challenge ahead. LEGION!!!" from MA'A NONU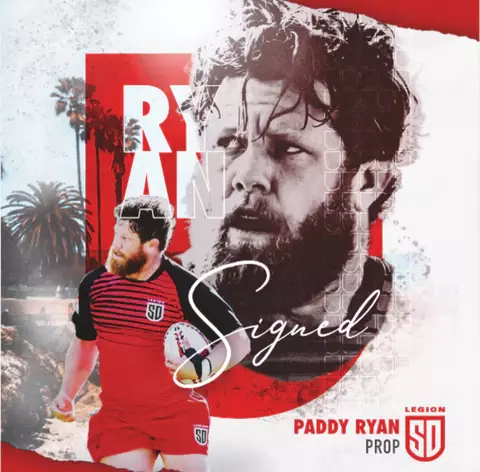 We are pleased to welcome back Paddy, who missed our 2022 season due to being selected for the NSW Waratahs Super Rugby team. Paddy brings the vast rugby knowledge he has acquired over his successful career in Australia, Japan, and the USA, including international honors for Australia. Paddy is a crucial player in Legion's partnership with the Waratahs.

"It's not often we get current super rugby players playing in the MLR, so we are privileged to get a player of Paddy's pedigree playing with us. Being a former Legion player adds another level of appreciation, and therefore we cannot wait to get Paddy here for the upcoming season," from Head Coach Danny Lee.

"We look forward to coming back to San Diego! It's a great rugby own that I am proud to represent! See you all soon." from Paddy Ryan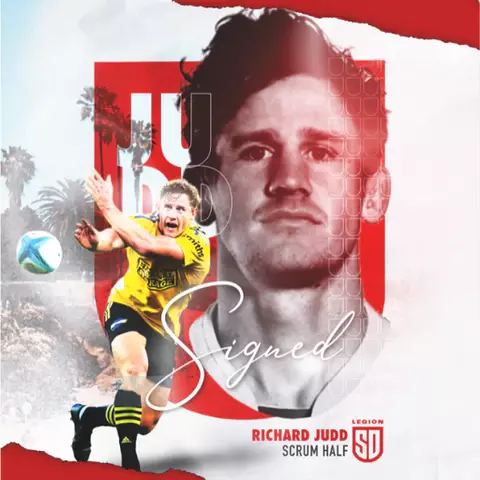 SD Legion would like to welcome Richard to our squad for the 2023 season. Richard is an experienced scrum half who has played most of his professional career in NZ. He began his professional career in 2010 and has played for Thames Valley, Counties Manukau, Bay of Plenty, and Wellington. Richard played for the Hurricanes in the Super Rugby Competition from 2018-2022. SD Legion will not be the first team Richard has played for outside of NZ, as he did play a season in Japan with Suntory Sungoliath in 2021.
"Juddy is a quality player who has been involved with rugby at a very high level in various countries for several years. He brings a wealth of knowledge and a complete set of skills. He will add real firepower, clarity, and composure to complement our other 9's" from Head Coach Danny Lee.
"I was excited to have an opportunity to be part of the legion family and hope to add to the club's success. Watching the last couple of years, the MLR has grown a lot and was something I wanted to be part of. The family and I look forward to heading over, experiencing San Diego, and getting stuck into the season," says Richard Judd.