PLAYER ANNOUNCEMENTS WITH JOSH HENDERSON, NATE AUGSPURGER, AND BLAIR COWAN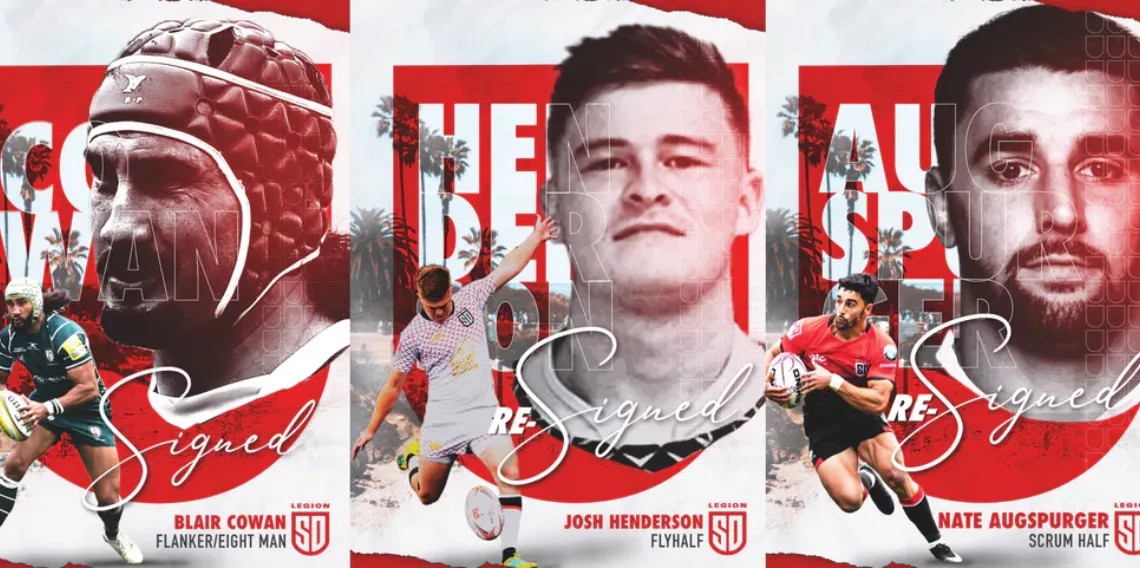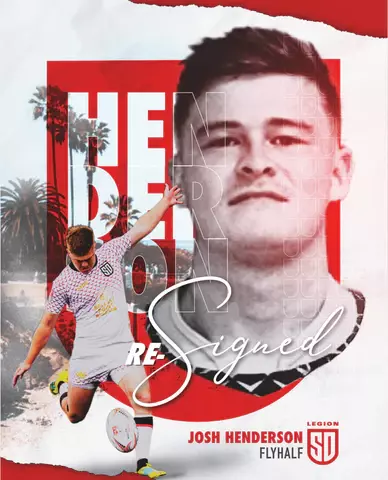 SD Legion is happy to announce that Josh will be returning to the Legion for the 2023 season! Josh has played most of his career in Scotland, playing for the Glasgow Warriors in the Pro 14 Comp. Still, more notably, he has played at an international level for the Scottish U20s and the National 7s side. Josh then joined the USRC Tigers in Hong Kong before joining the Legion in 2022.
"We are thrilled to have Josh back for the 2023 season. We didn't quite see the best of him in 2022 because of his late arrival and thrust straight into the MLR, but we are looking to him to make a big impact within the 2023 MLR season," from Head Coach Danny Lee.
"I am excited to have resigned for the next couple of seasons in San Diego. I think we're building a squad that has the potential to be successful, so I'm delighted to be a part of that." from Josh Henderson.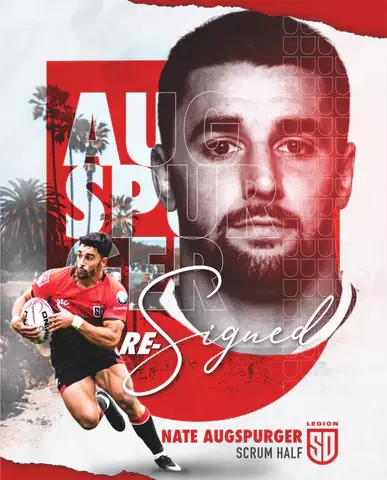 We are excited to announce that Nate (our 2022 Forward of the Year) will be returning for his 6th season with San Diego Legion. Nate is part of an exclusive group that has played over 50 games in the MLR. He has also gained international honors as he was recently named to the USA team to tour South Africa.
"Nate has gone from strength to strength within his development on the field, making him one of the first picked every week. His work ethic, passion, and commitment to the game are second to none, resulting in his recent selection in the USA squad" from Head Coach Danny Lee
Nate says, "I'm looking forward to the season ahead in 2023. It's really exciting in SD as we have a new stadium with a familiar staff and player group. I am thrilled to have another opportunity to put on a legion jersey and perform in front of our amazing Legion fans."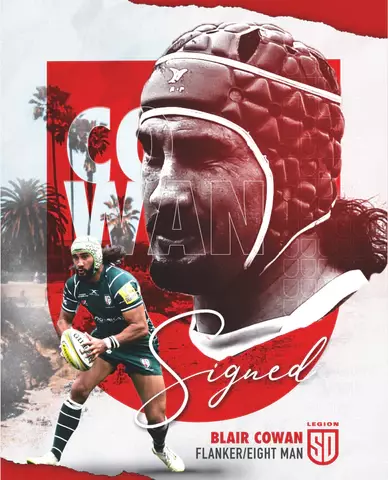 Blair is an experienced, rugged Loose Forward born in NZ and has an outstanding rugby pedigree, playing professionally in the UK from 2009 - 2021. Blair played for the Cornish Pirates, Worcester Warriors, Saracens, and London Irish before heading to Japan to play for the Tokyo Black Rams in 2022. Blair has also played internationally, representing Scotland from 2014 - 2020.
Blair Cowan says, "We are thrilled to have Blair onboard with SD Legion. His experience, professionalism, and physicality are exactly what we need going into the 2023 MLR season," from Head Coach Danny Lee. "Watching from afar and seeing how much rugby has grown in America because of the MLR caught my eye.
Blair Cowan says, "After speaking to Corbs and other players in the league, when the opportunity to join the Legion came up, it was certainly something I was excited about. I hope to bring my experience to the team and contribute to the club's success. The family and I are looking forward to this club and enjoying the awesome beaches and culture San Diego have to offer."