PLAYER ANNOUNCEMENTS WITH FINN KEARNS, DAN PRYOR, AND TOM FRANKLIN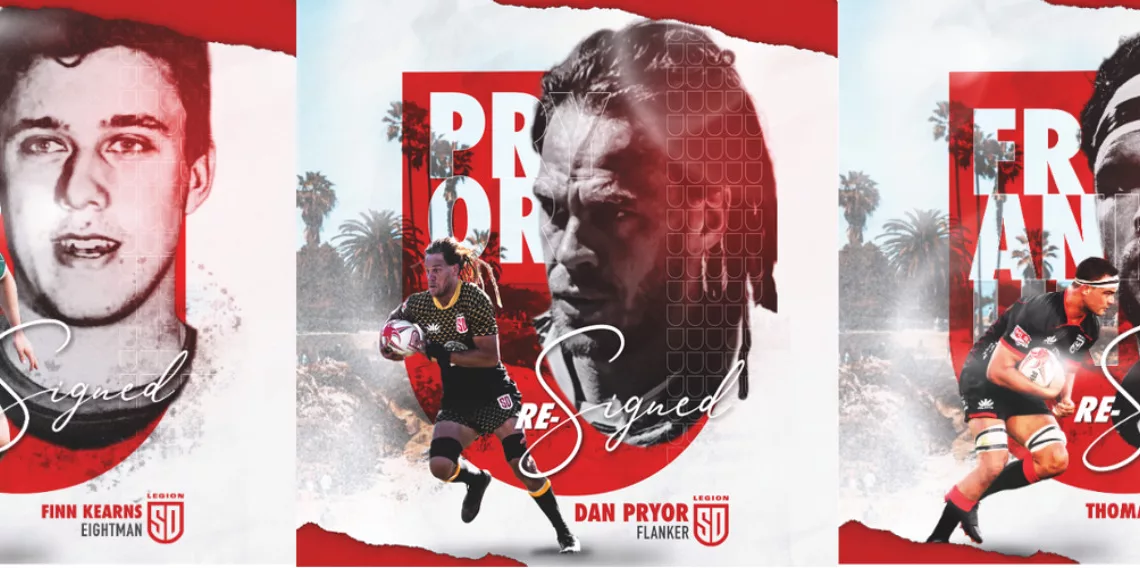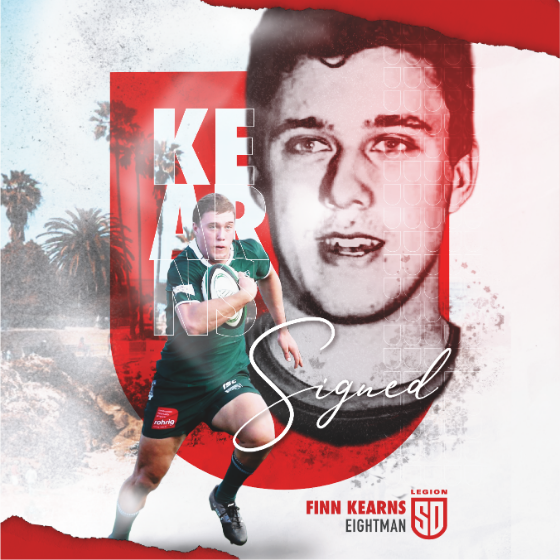 Finn is an enthusiastic young player coming from Australia to join the Legion for the 2023 season, after missing the 2022 season due to visa delays. Finn has come up through the Australian age group teams and played for Randwick Colts 1st team (2018 - 2021) and has just finished a successful season with the Randwick Premiere grade team. Finn is also a player that we have acquired through our partnership with the Waratahs.
"Finn will be a welcome addition to the SD Legion in 2023. His ability to cover a number of loose forward positions will provide us with depth and competition, making him a crucial member of the squad " from Head Coach Danny Lee
"I'm really excited about getting the opportunity to join Legion. Legion are building a strong squad with some great players and coaches that have the ability to win the competition. Keen for what this season has for us!" from Finn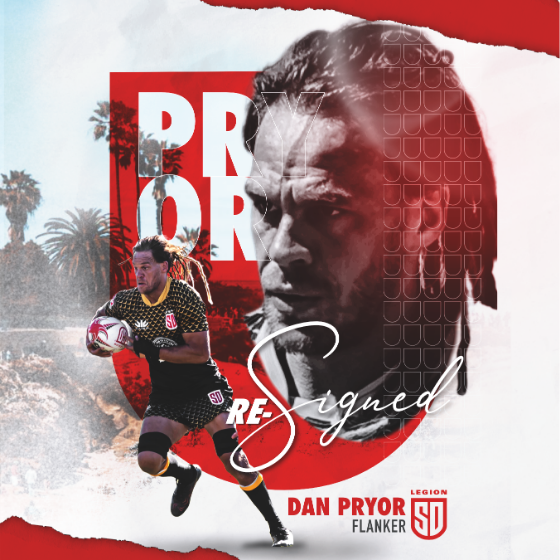 We are excited to welcome back Dan for his 3rd season with SD Legion.
Dan has an impressive rugby pedigree with his career beginning in NZ, where he played all his NPC (National Provincial Championship) rugby for the Northland Taniwha. He then went on to represent the Auckland Blues and Otago Highlanders in the Super 14 competition, before he made the move to Japan to play for Munakata Sanix Blues rugby team. Before Dan left NZ he gained international honors when he was selected to represent the NZ Maori All Black team from 2014-2017.
"Dan is a valued member of Legion on and off the field and we look forward to his return. His ability to cover all 3 loose forward positions is special and his rugby IQ is 2nd to none making him invaluable to our 2023 campaign" from Head Coach Danny Lee
"Really looking forward to a big year with SD this year. It's a pretty special place with an awesome crew! Big things coming "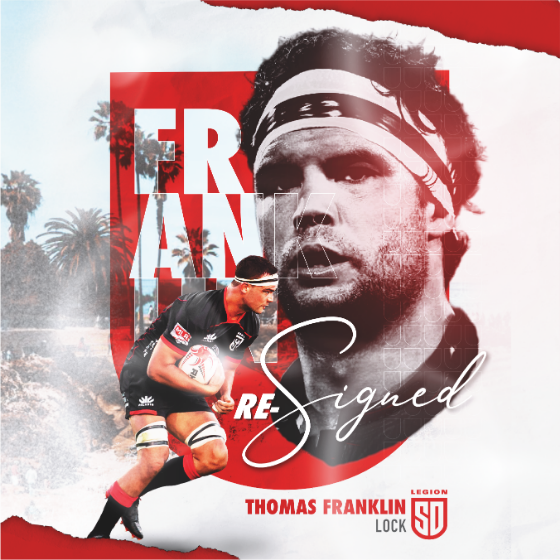 Welcome back Tom.
Tom has a fantastic rugby pedigree which began in NZ where he played for Otago in the National Provincial Championship and was then a regular starter for the Otago Highlanders in the Super Rugby competition for many seasons and was also a proud member of the Maori All Blacks. Tom has also spent time in Japan playing for Kobelco Steelers before joining us for the 2021 season. We look forward to seeing Tom back on the field in the "black and red" this season.
"Tom is a quality player with a vast amount of experience. We welcome him back to Legion with open arms knowing he will bring with him a professional attitude and a uncompromising, well needed edge" from Head Coach Danny Lee
"I'm stoked to be back with Legion this season and I can't wait to get back and go to work with the lads. The management have done a great job with setting us up for a big year so it's exciting times ahead for Legion and our fans."