NATE AUGSPURGER NAMED ROUND 9 PLAYER OF THE WEEK BY MLR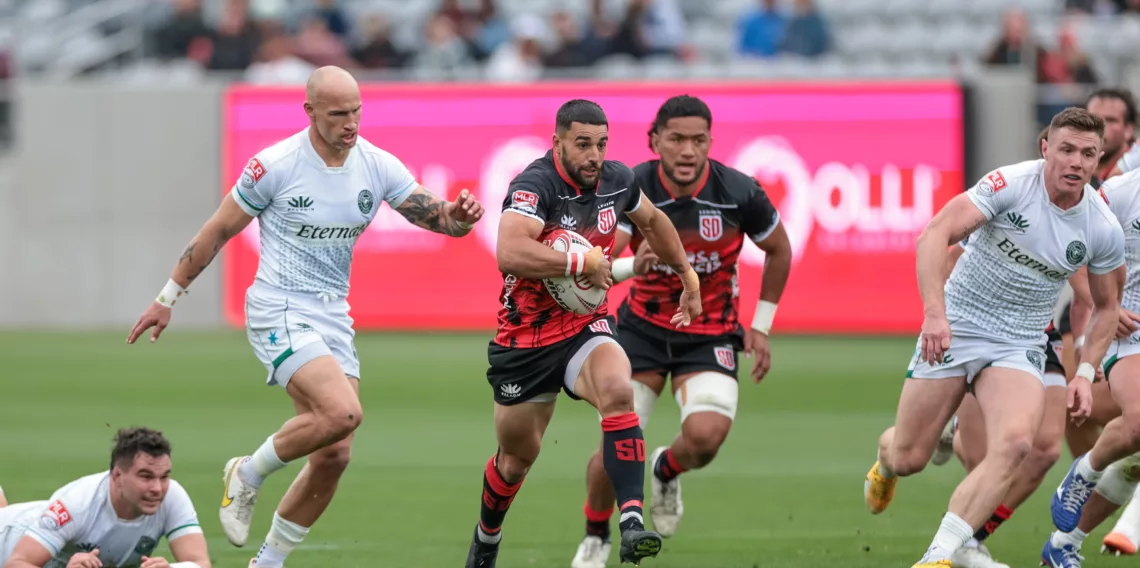 Left Winger Nate Augspurger was named to the MLR 'First XV' for Round 9 as well as 'Player of the Week' for his outstanding performance on 4/16.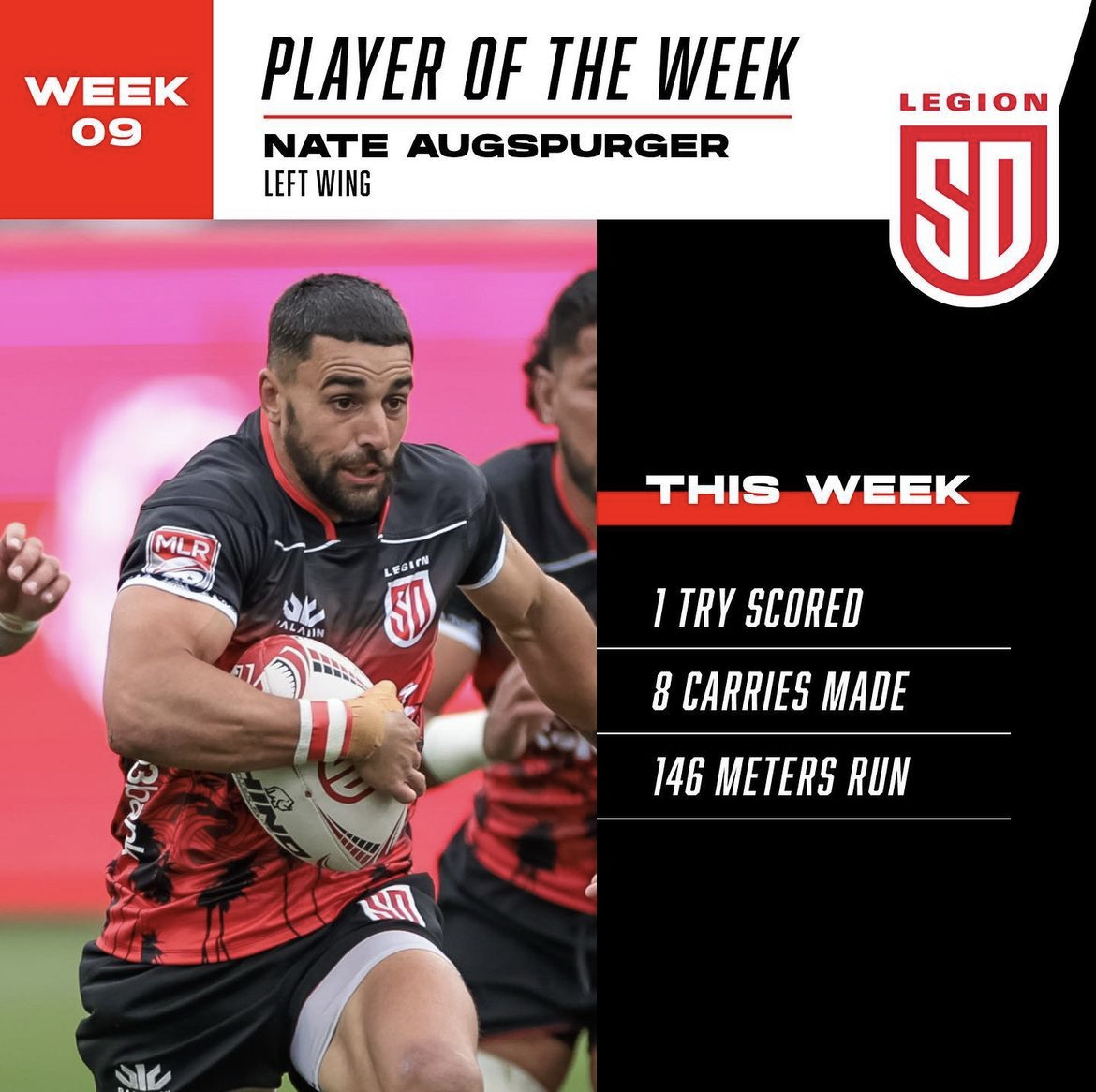 Along with this week's Player of the Week honors, Nate leads the competition with SIX 'First XV' selections. The next closest is (3) by Christian Poidevin. Augspurger also leads the league in tries scored (8), with two being called back in the last match.