LEGION WIN ROUND 1 GAME VS UTAH 33-17, SET MLR ATTENDANCE RECORD IN PROGRESS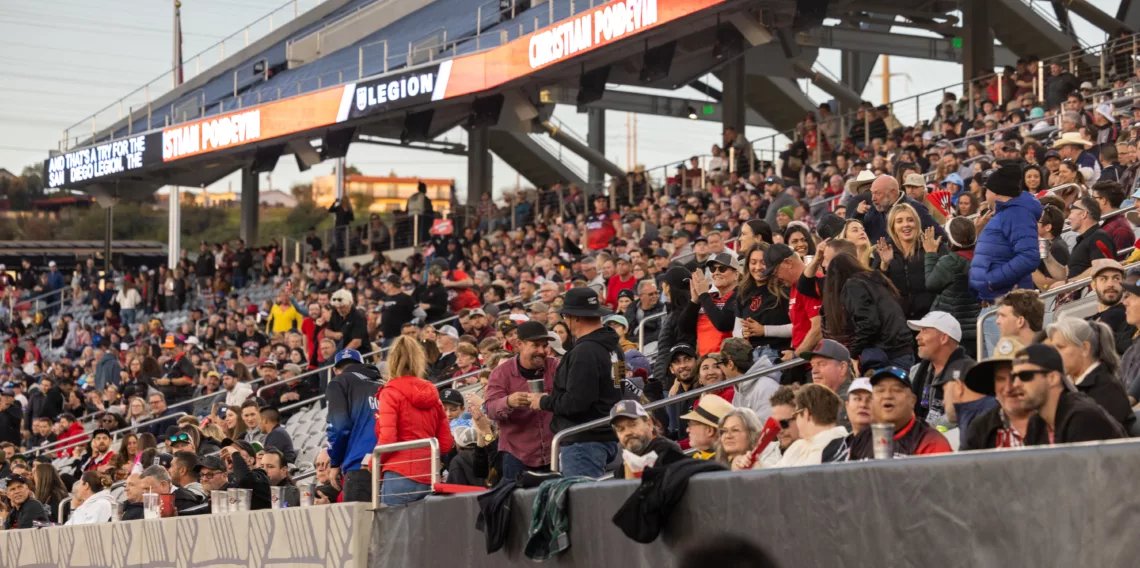 Legion set MLR attendance record, start season 1-0 with impressive win vs Utah Warriors.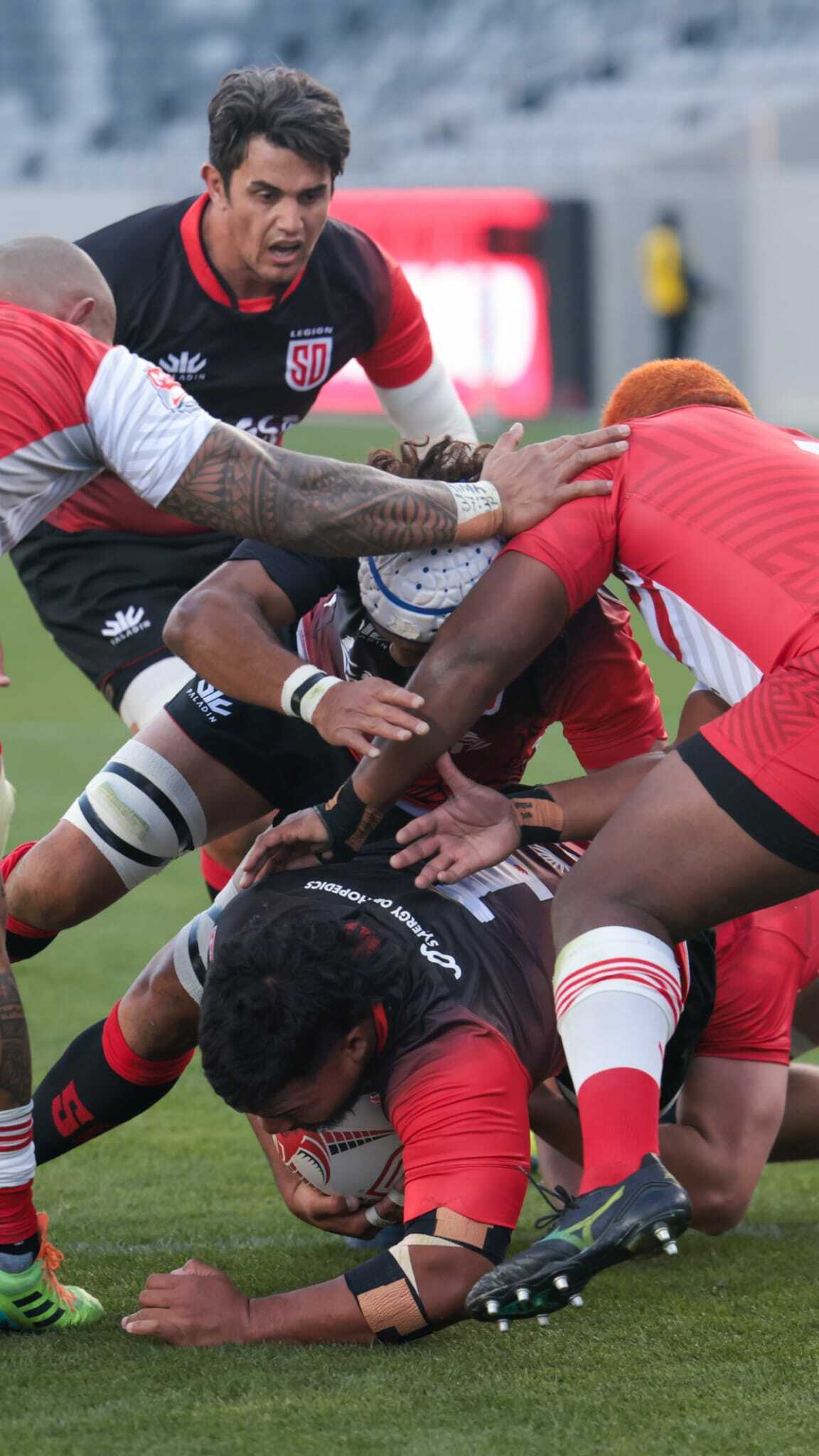 The Legion were victorious in their Round 1 victory vs MLR foe, the Utah Warriors. The nationally televised game marked the first ever rugby match in the brand new Snapdragon Stadium. Prop Faka'osifolau Pifeleti got things going with the first try accompanied by a Josh Henderson conversion to put the Legion up 7-0.
Try's by Nate Augspurger and Daniel Pryor helped the Legion take a 20-5 lead going into halftime.
Despite a solid effort in the second half by Utah, The Legion were able to maintain composure and extend their lead, winning 33-17 at the final whistle in front of a MLR-record 10,000+ fans.
"I'm pleased that our boys took control at the moments that we needed to, stayed composed, and came away with a win."
- Head Coach Danny Lee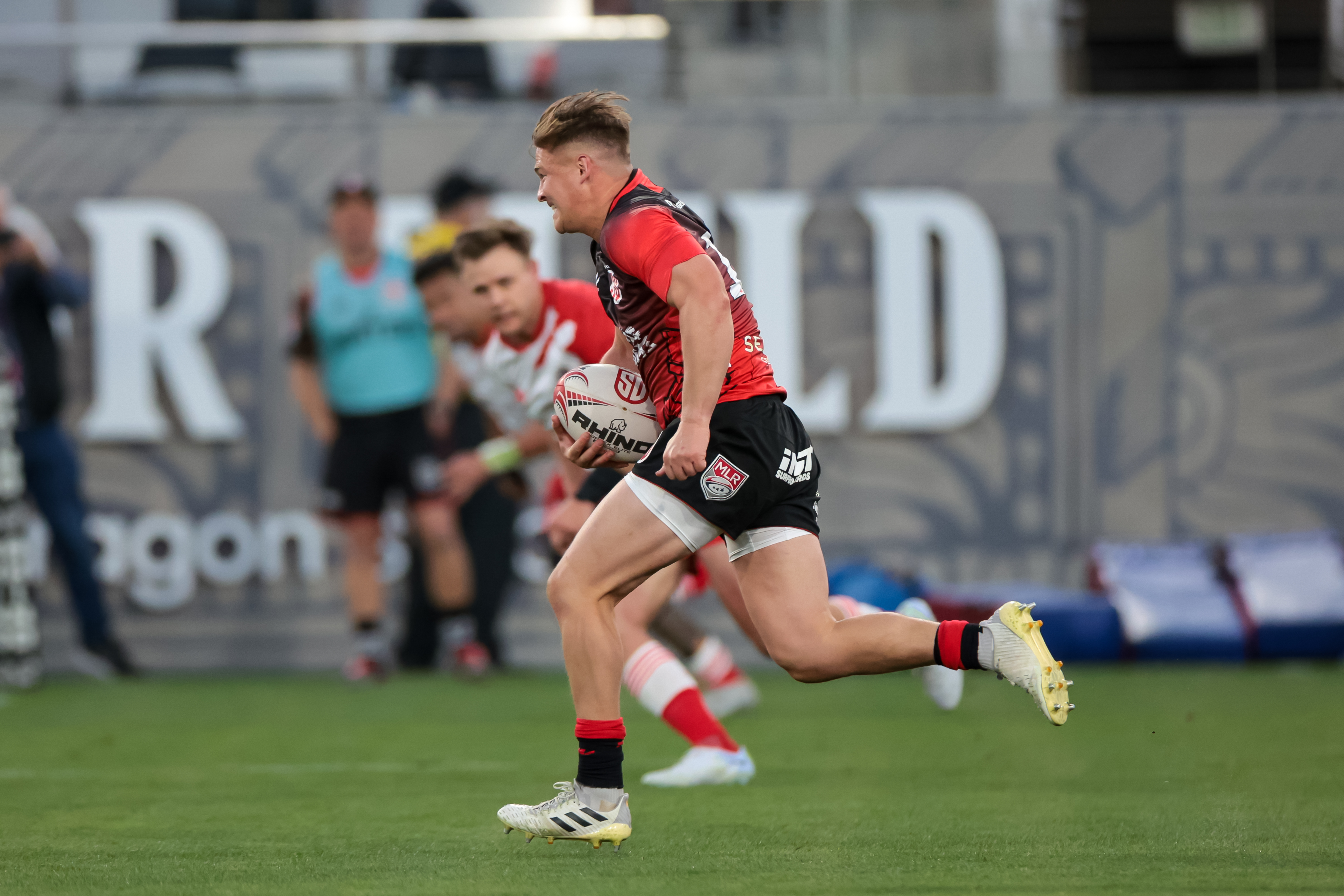 Fly-Half Josh Henderson carries the ball
Man of the Match honors went to Scottish fly-half Josh Henderson who helped command the attack making great passes, strong runs, and converting on many kicks. Henderson also received MLR player of the week honors.
The historic home opener also saw winger and 2022 Legionnaire recipient, Ryan Matyas, earn his 50th cap in the MLR. Matyas joins an exclusive group of just 26 individuals to accomplish that feat. Ryan has been with the Legion since their inaugural season in 2018, and has earned all his caps as a member of the Legion.
San Diego looks on to their Round 2 matchup versus the New England Freejacks (1-0) on February 26th back at Snapdragon Stadium. Kickoff is slated for 1:00PM PST.