LEGION WIN AT HOME VS HOUSTON, IMPROVE TO 9-1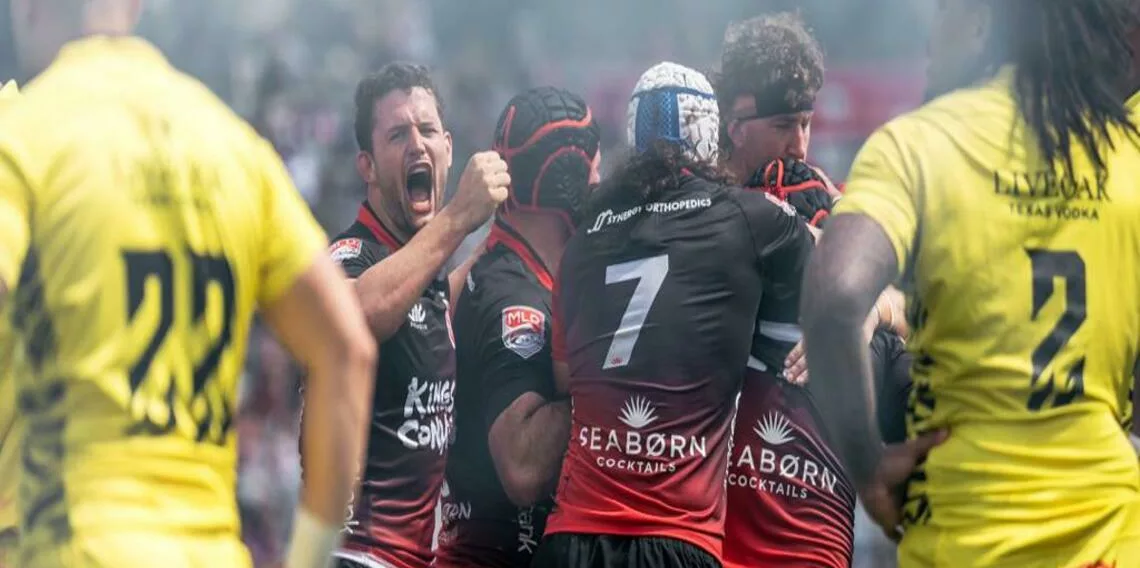 San Diego Legion score four tries and get the bonus point in a massive win vs the Houston Sabercats. Final Score: 29-16 Legion.
Snapdragon Stadium, San Diego | April 30, 2023

Revenge. The Legion were able to avenge their only loss this season with a 29-16 bonus point win over the Houston Sabercats. Houston was the only team to beat San Diego this season and they will split the series, 1-1.
Houston would take an early 3-0 lead via a penalty kick at the 7th minute. The Legion would respond with a Marcel Brache try between the posts for an automatic 7 points. Brache received the ball from a Richard Judd offload following a maul.
Just minutes later though, Houston hooker and USA Eagle legend Joe Taufete'e would score the Sabercats first try and take a 10-7 Sabercat lead. Judd would draw a penalty at the 30th minute which gave fly-half Josh Henderson the opportunity to tie it up at 10 a piece. Henderson did just that.
At the 30th minute, Mikey Te'o turned on the jets for a 50 meter try. The 2021 MLR Player of the Year has played in every game for the Legion this year. The only player on the team to do so.
Two Houston penalty kicks would close the gap to 17-16 Legion going into the break. Houston would not score in the second half. Midway through the second half, Tomas Aoake would score a try that was later called back via an obstruction call.
Not long later, Nate Sylvia would power his way in for a try. This one would stand. The Legion were up 24-16 with two minutes to play, still needing another try to get the bonus point. Will Hooley deliver that final try from a phase of rugby that was reminiscent of 'backyard rugby'.
Richard Judd was awarded man of the match for his performance.