Legion Thump Seattle 32-10, Win the Western Conference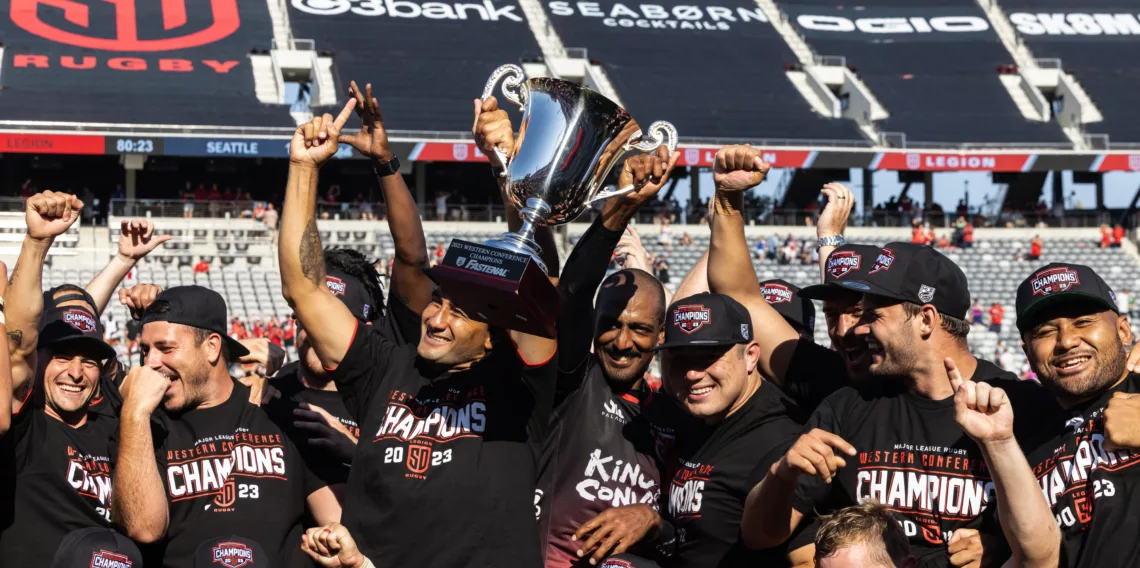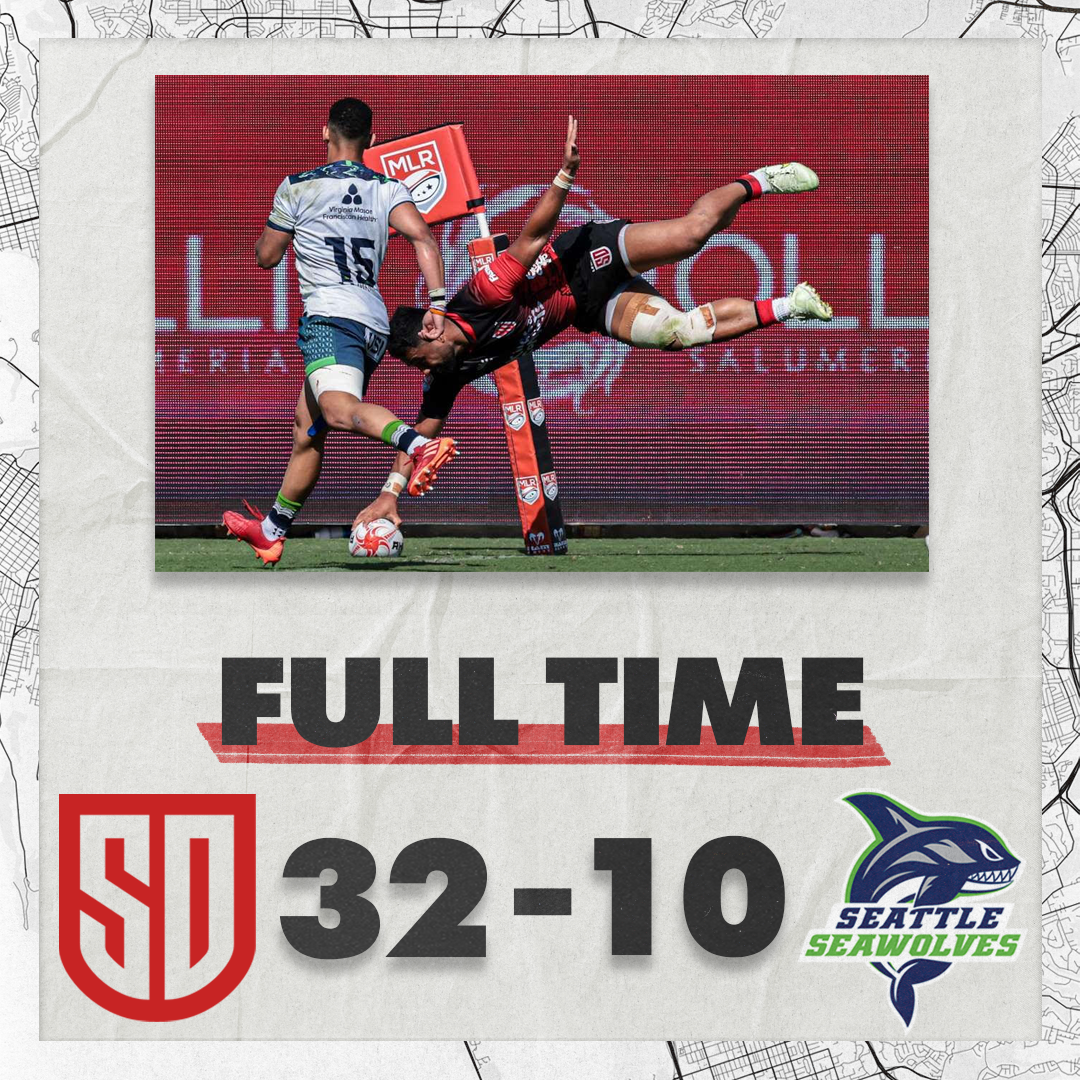 July 2, 2023 | Snapdragon Stadium

It was a sunny day in San Diego and the Legion put together an amazing display of rugby to knock off rivals Seattle Seawolves. In typical Legion fashion, the game was close in the early stages of the game and was 13-3 Legion at the half.
Ma'a Nonu got the scoring started for San Diego with a 3-point drop goal from about 15 meters out. This was just the third drop goal in MLR Post-Season History. Not long later, Will Hooley made Seattle pay for a penalty with an easy 3 points off a penalty kick for the posts.
Prop Faka'osifolau Pifeleti scored the first try of the game to put the Legion at 13 points. Seattle would answer with a penalty goal to make the score 13-3 as the teams went into the sheds.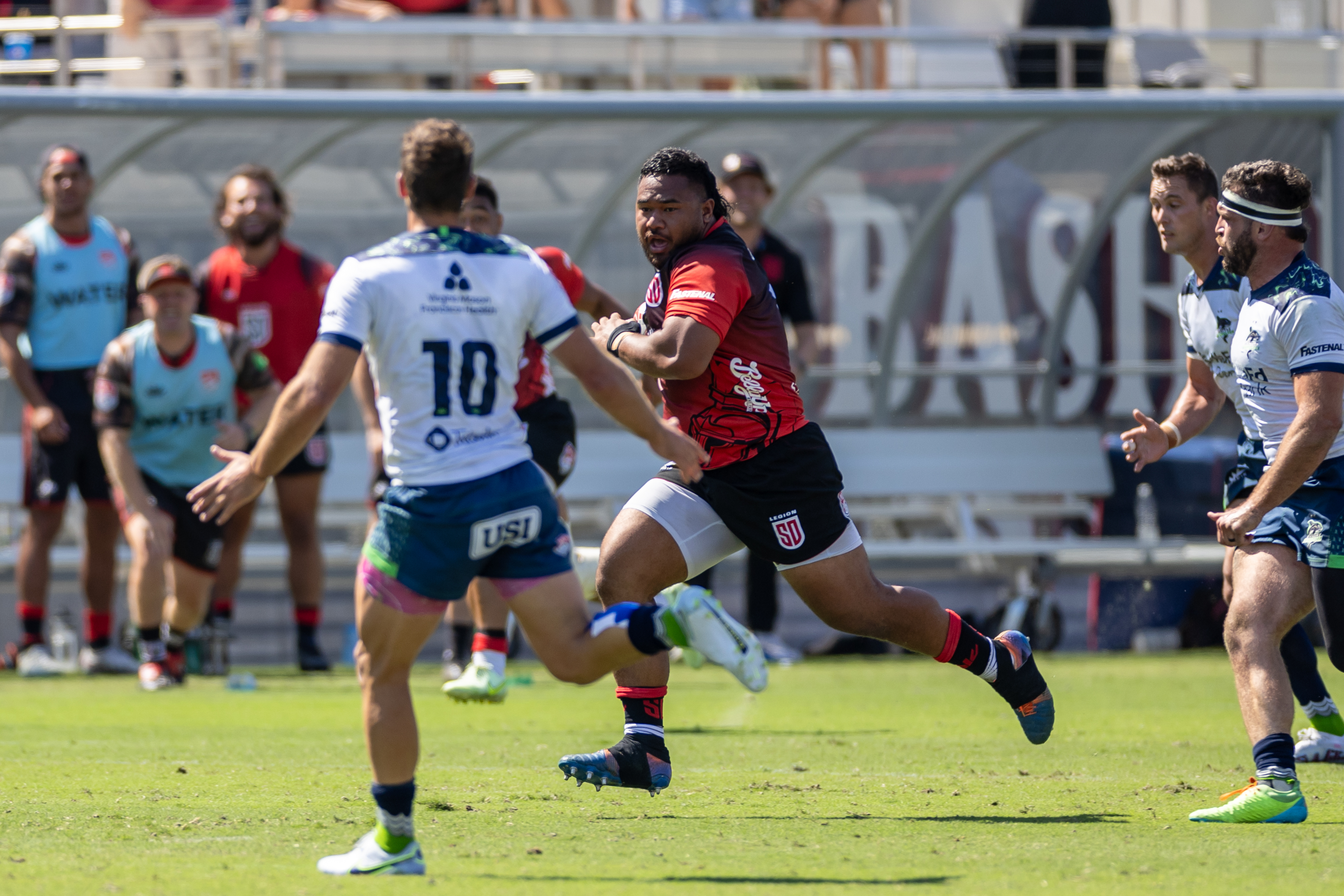 Coming out of the second half, Tomas Aoake would score his first of two tries of the match to extend the lead to 20-3.
At the 62nd minute, a ball was mishandled by the Seattle offense and kicked by Shilo Klein towards the Legion try zone. A flying Marcel Brache ran the ball down and touched it in the try zone for an automatic 7 points and a 27-3 Legion lead.
The Seawolves would score their final try of the game at the 65th minute to cut the lead to 27-10. On the ensuing kickoff, Mikey Te'o put one up in the air that was caught by Tomas Aoake on the fly for his second try. This was the final score of the game to make it a 32-10 win for San Diego.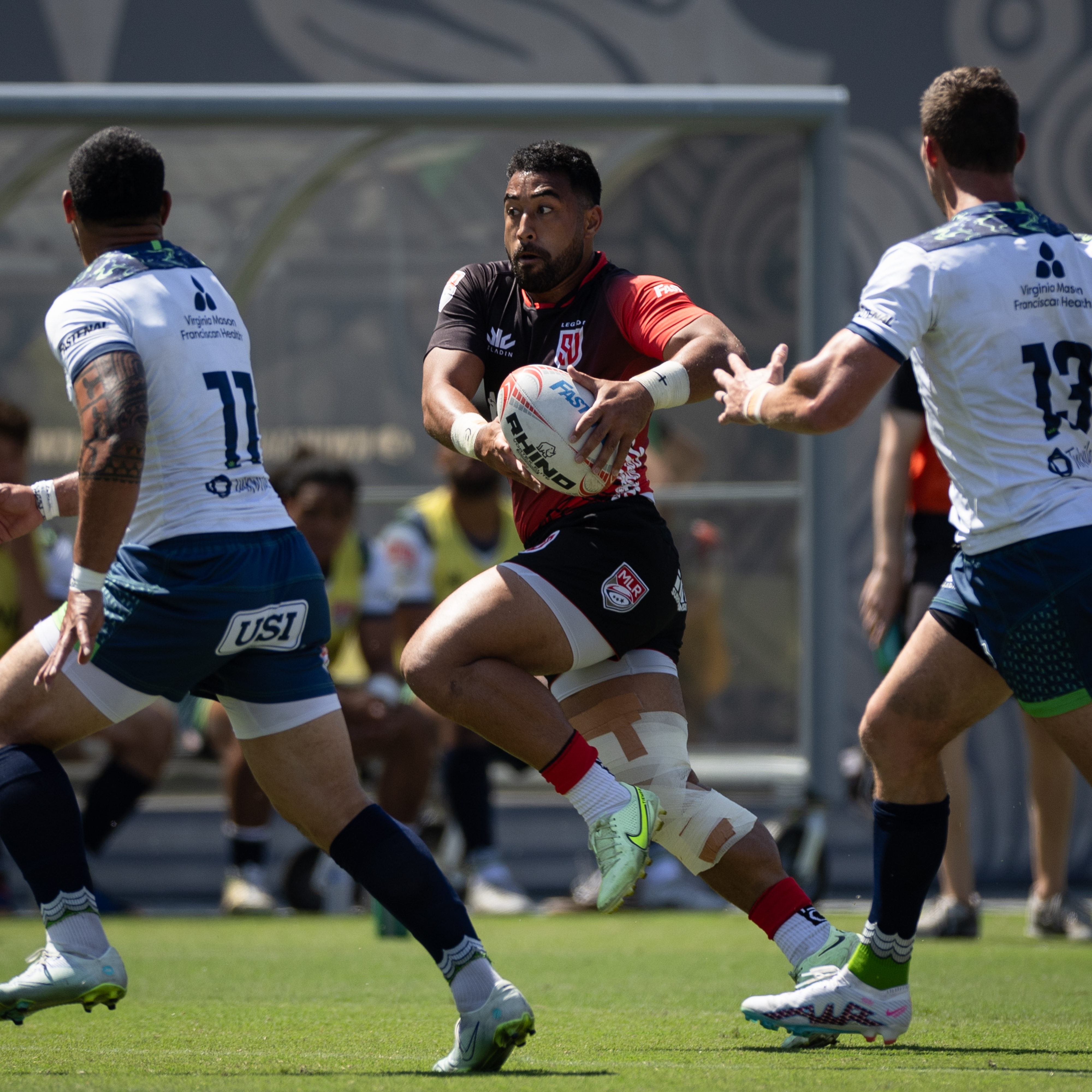 The win on Sunday marks an undefeated home season for the Legion as they are on the quest for the best season ever by an MLR Team. There is a legitimate argument to be made that this 2023 Legion squad is the best team ever assembled in the league's history. They boast the most wins in a season (16) the longest win streak (14 and counting), the most standing points (74), the most MLR 'First XV' selections (42) and the most different try scorers (29).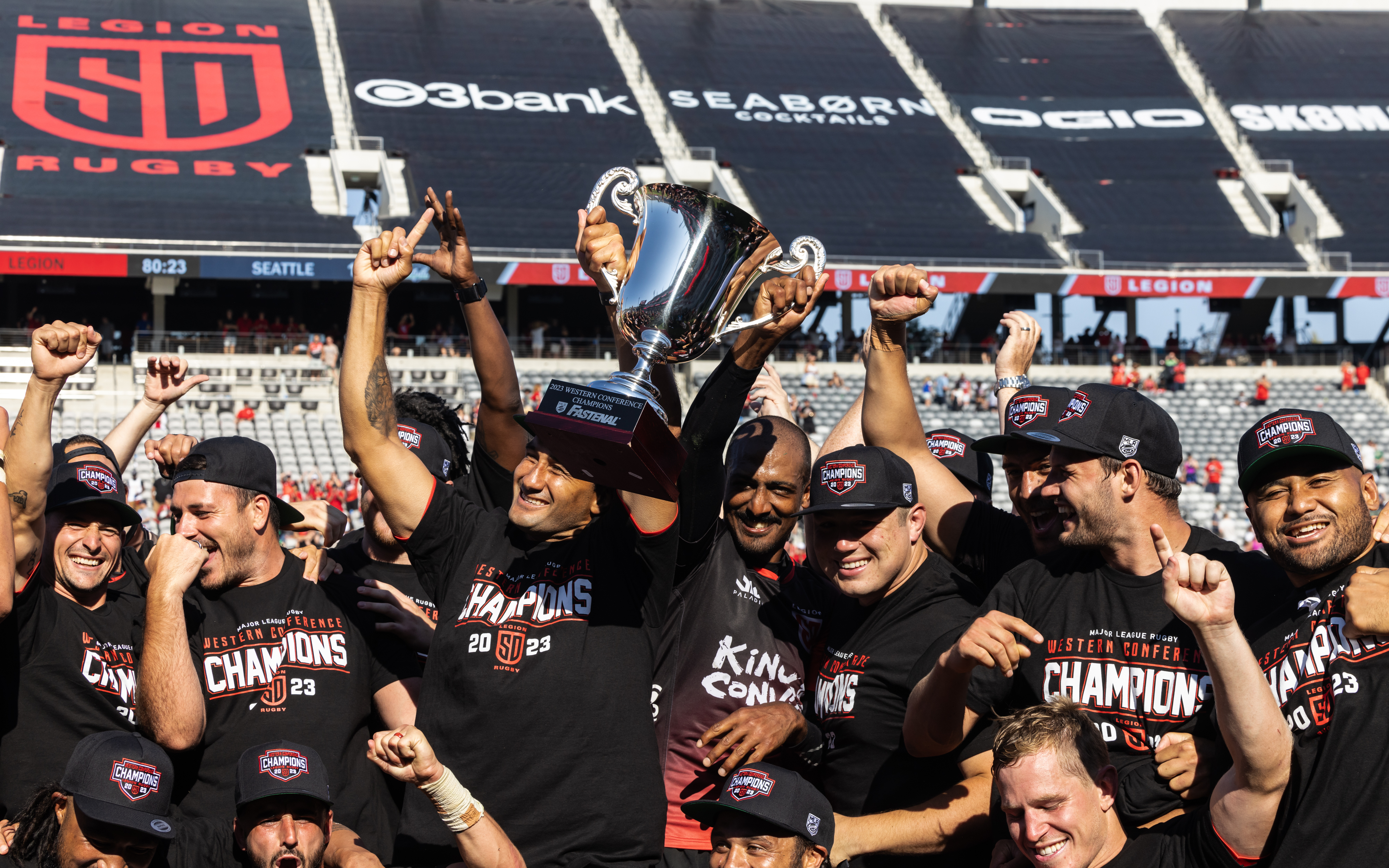 San Diego will head to Chicago for the MLR Championship on July 8th at 12pm PST. The game will be broadcasted live on FOX. They will be playing the New England Freejacks, who won the Eastern Conference this past Saturday. San Diego previously played New England on February 26th where they won convincingly, 26-12.