LEGION ROUND 4 FEATURES WOMEN'S 7s PLUS ACTION SPORTS DAY!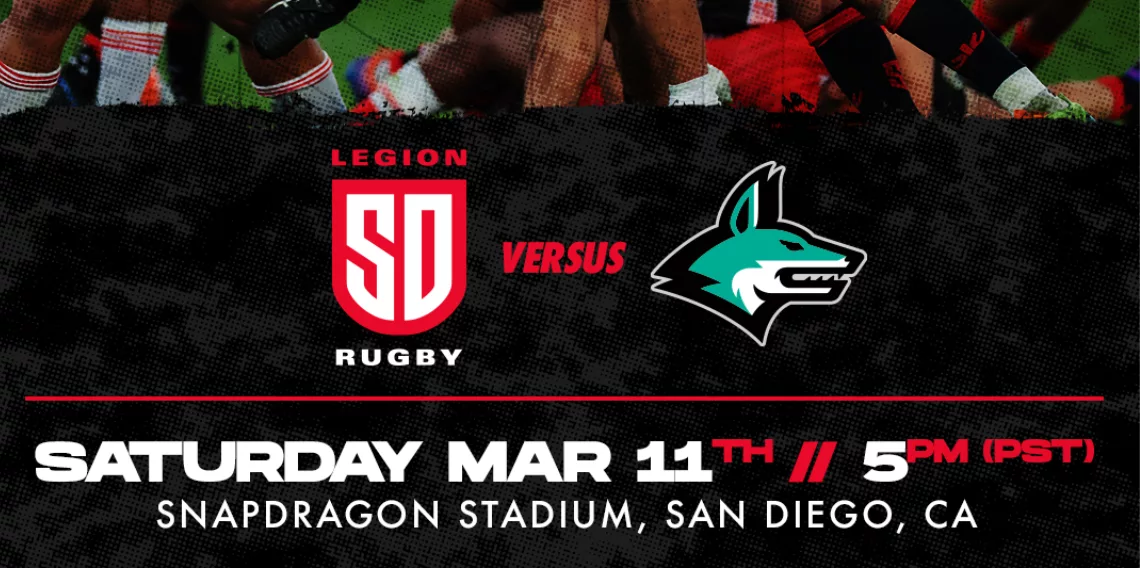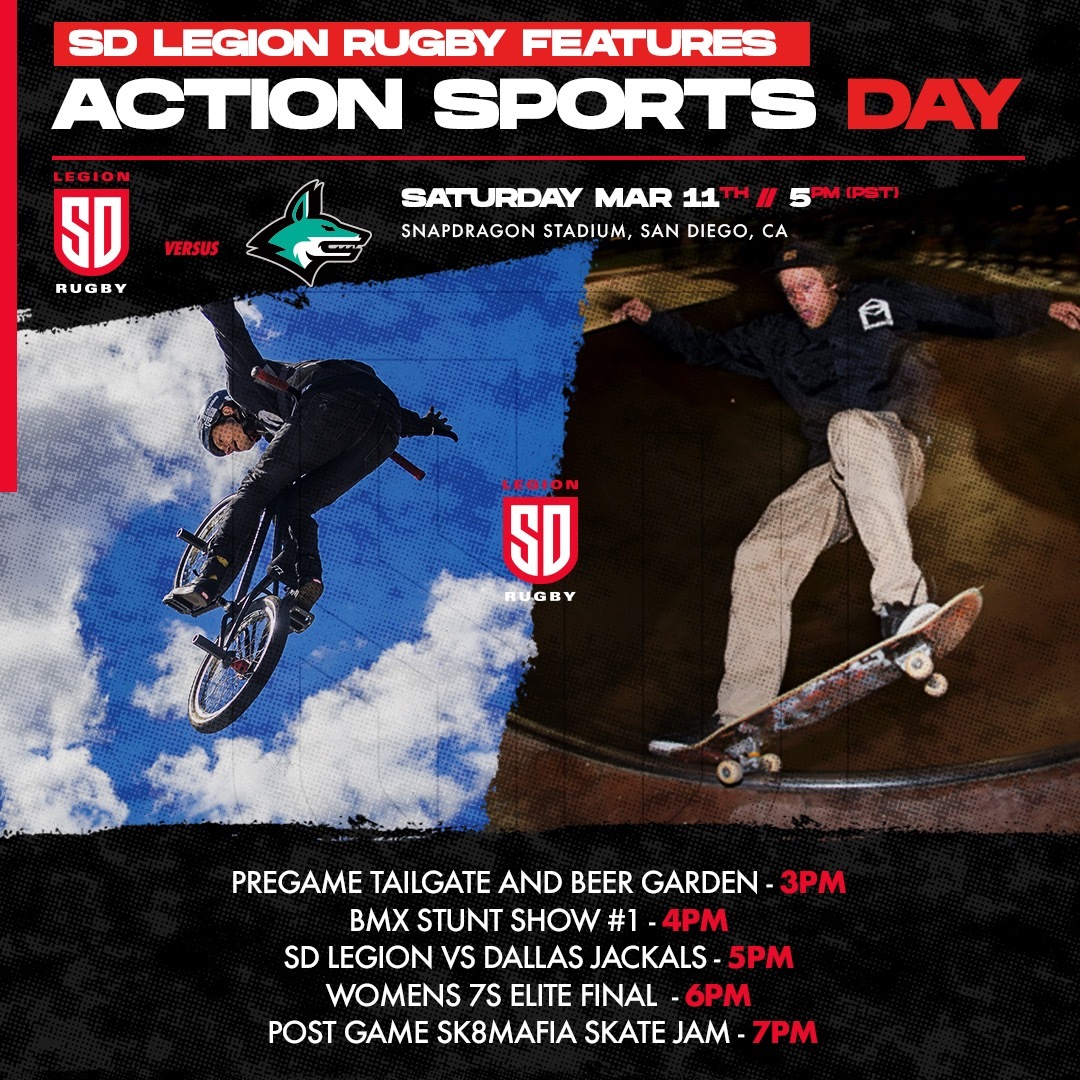 DETAILS FOR ACTION SPORTS ACTIVATION
Round 4's theme, 'Action Sports Day' will surely live up to its name as the day will be action packed with activities. The March 11th game will feature:
From 3:00pm - Beer Garden outside the east end of the stadium, featuring San Diego Legion's Official Beer, 'Legion Lager" brewed by our sponsors at Kings and Convicts
From 4:00pm - a BMX stunt show, featuring X-Games athletes leading up to the Legion's Round 4 Match at the lawn located at the east end of the stadium
5:00pm MLR Round 4 kick-off, your San Diego Legion (2-1) against the Dallas Jackals (0-3)
SPECIAL ANNOUNCEMENT - WOMEN'S ELITE RUGBY FINAL AT HALFTIME
There will also be a special halftime event, with the playing of the Women's Elite Rugby 7s Final. This is a great opportunity to showcase women's rugby at a high level. These athletes trained for months for the opportunity to play in an elite venue, in front of thousands of fans and they will be given that opportunity on Saturday
To provide these athletes this important moment, San Diego Legion will have an extended halftime during which the championship game will take place. This game will showcase the Olympic Games version of the sport and show off rugby's core values of inclusion and representation. Come out to support the women's rugby 7s teams as they contest the Women's Elite Rugby 7s Final this Saturday at halftime of our game vs Dallas!