Fox 5 San Diego visits San Diego Legion for 'Localist SD' Segment.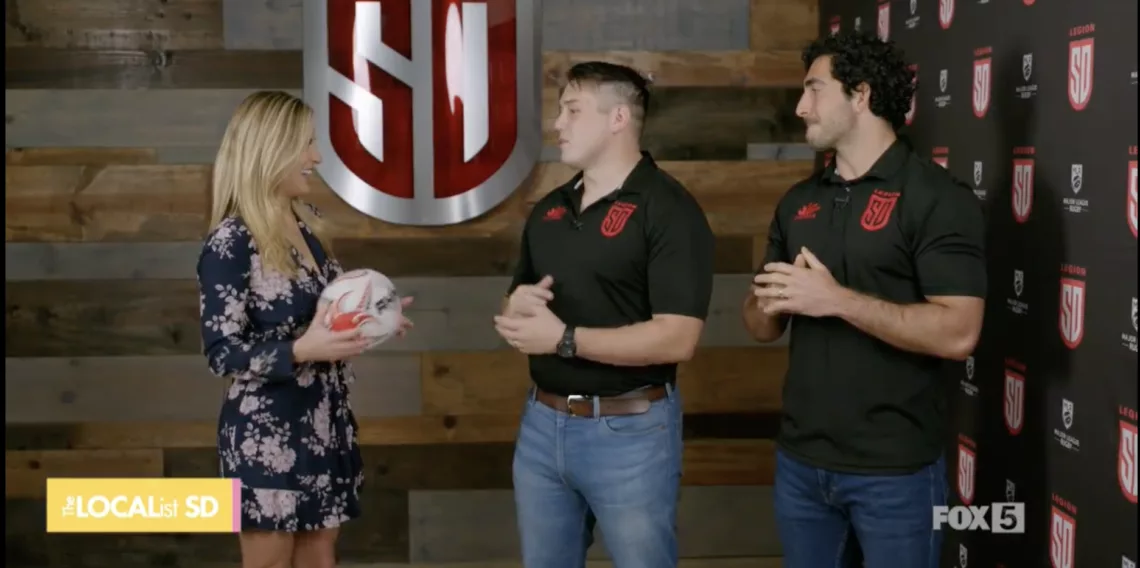 Fox 5 San Diego's Ashley Jacobs visited the San Diego Legion facility to learn all there is to know about rugby and the San Diego Legion. She was graciously hosted by Legion players Ryan Matyas, Nate Sylvia as well as General Manager David Haigh and Head Coach Danny Lee.
During her visit, she learned about the history of Legion Rugby and even participated in some classic rugby drills. Under the guidance of Coach Lee and the players, Ashley learned how to pass, tackle, and even jumped for a lineout.
We had a great time hosting Ashley and the Fox 5 team and hope to host them again in the future.
#WeAreLegion #LegionLoud