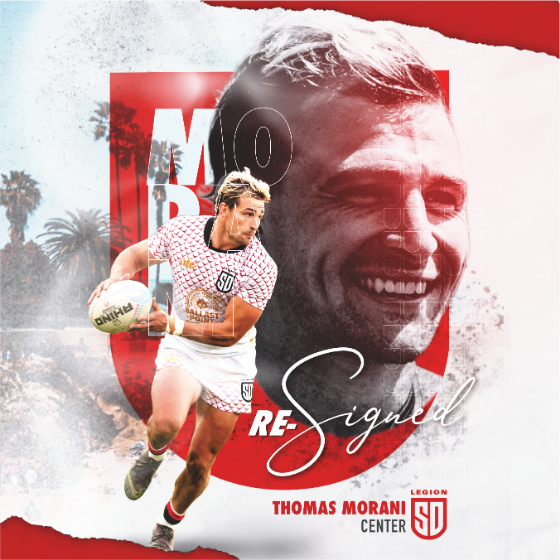 BACK/CENTER
Previously, Morani played with Houston Sabercats, Old Glory DC, and the Club University of Buenos Aires (known as CUBA) in URBA Top 12, an Argentine rugby union club competition organized by the Buenos Aires Rugby Union (URBA).
Morani is a fast learner and always puts 100% in. He is an explosive runner with the ball in hand and a great defender in arguably the harder positions to defend. Overall, Morani is a great team player and a credit to the Legion jersey.
"Thomas was having an outstanding season for Legion in 2022 until a major ACL injury. He has worked extremely hard in the off season and we are looking forward to him returning even better in 2023" from Head Coach Danny Lee.
"I'm super excited to be back with legion. Looking forward to meet the new players and be back again with the old legion boys. Confident for this season, I'm pretty sure we are gonna fight for the championship." From Thomas