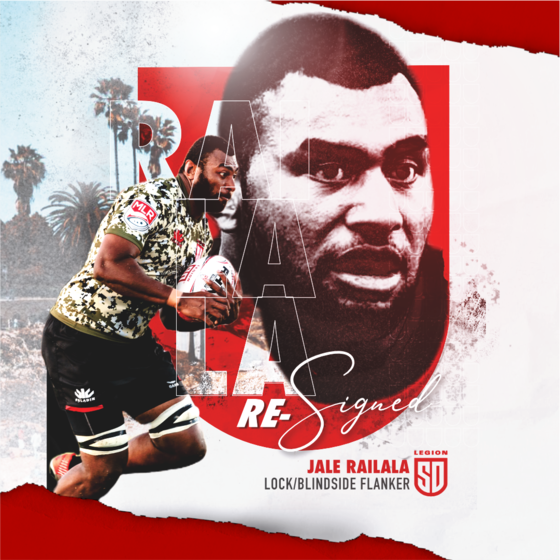 FORWARD/LOCK
We are happy to announce that Jale will be returning for the 2023 season.
Jale played all his Youth rugby for his home country Fiji where he represented them at U16 and U20 grade. He then relocated to Australia and had 2 very successful seasons with Brisbane City, which resulting in Jale being included in the Fiji Rugby World Cup training Squad in 2019. He was then signed by the Glasgow Warriors in Scotland for 2 years, but unfortunately Jale's injuries did limit his gametime with the Warriors. Jale then returned to Fiji in 2021 to play for his original club, Natasiri, before joining us late in the 2022 season.
"Jale arrived late in the 2022 season and we didn't quite see the best of him. He will be all-go for the pre-season and we are anticipating a huge MLR season from him" from Head Coach Danny Lee.
"Grateful to be back with the Legion Family this year. So blessed, and to that I look forward to the season ahead."