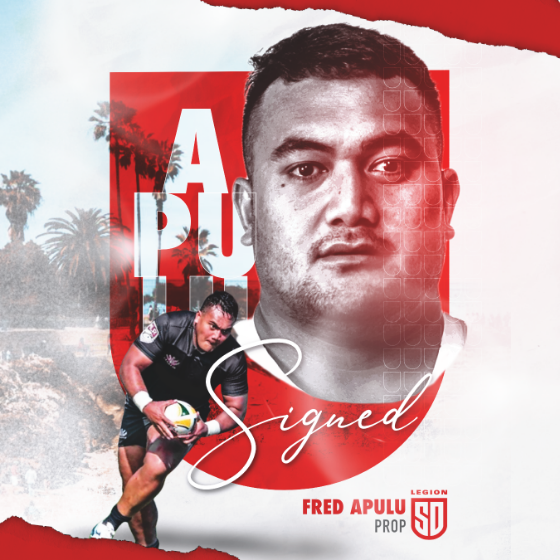 FORWARD/PROP
We would like to welcome Fred to San Diego.
He is no stranger to the area though, as he has just finished a season with the LA Giltinis.
Fred began his rugby career in Samoa and played for his National side in 2016 in the U20's Junior World Championship. He then moved to Hawaii and played for Marist Hawaii. Fred was recognised by the USA and was selected to attend the USA High Performance Pathway Camp in Colorado. It was from his performance at the camp that he caught the eye of the Giltinis.
"The big man has come South for the 2023 MLR season and we're stoked to have Fred on board with us. His development has come on in leaps and bounds and we look forward to him making a name for himself this season " from Head Coach Danny Lee
"I'm super excited to join the Legion family and ready to get to work. I look forward to an amazing season playing alongside some of rugby's great legends and under the guidance of skilled coaches and staff." From Fred